In celebration of Women's History Month, we're shining a spotlight on the team of women from around the world who brought this rare beauty into being–from mining to design. 
"Moonstones are symbols of light and hope and encourage us to embrace new beginnings."
Moonstones are said to hold divine femine energy, making it the perfect centerpiece for this female-led, serendipitous story, filled with plenty of Cast karma.
Cast is committed to responsible mining practices and was over the moon (pun intended) to collaborate with Monica Stephenson, founder of ANZA Gems and collaborator on Moyo Gems project, who sourced the moonstones for this very special piece. Moonstones, too, hold a special place in the heart of designer Alice Cicolini. "They are symbols of light and hope and encourage us to embrace new beginnings," she says of the sacred stone. This marks our first use of moonstones in a Cast design. (Alice was, in a word, ecstatic.)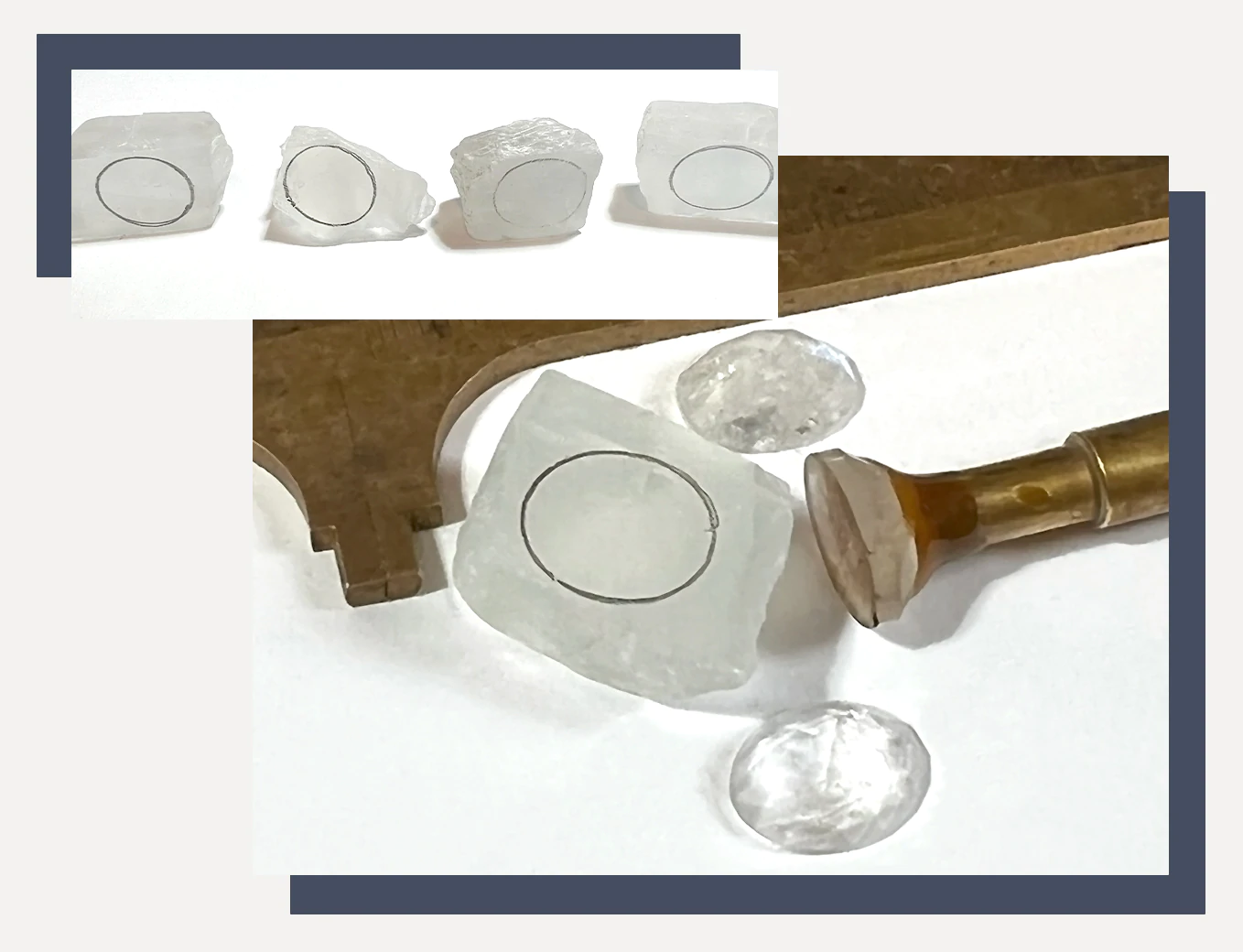 Salma M in the Tanga, Tanzania region mined each moonstone for our Icon pendants. She began mining in 2012 to help support her three children's education and recently completed a financial literacy training program supported by NGO Pact. Women artisanal miners make up about 30% of the artisanal miners worldwide. "But we rarely see or hear about them," says Monica. Moyo Gems seeks to make them more visible by bringing their gems—traced back to the individual miner—to the international market, and empower them to adopt more efficient and safe mining practices, as well as financial literacy. This includes negotiating directly with buyers for fair market payment, which can equal three to 10 times more than they would make if selling their gems to a local broker in traditional trading.
To unlock the moonstones' inner shimmer, we turned to precision gem cutter Beth Stier. She faceted the rough stones to bring out each one's unique adularescence–the optical phenomenon responsible for the moonstone's otherworldly glow. For this reason, no two pendants are alike.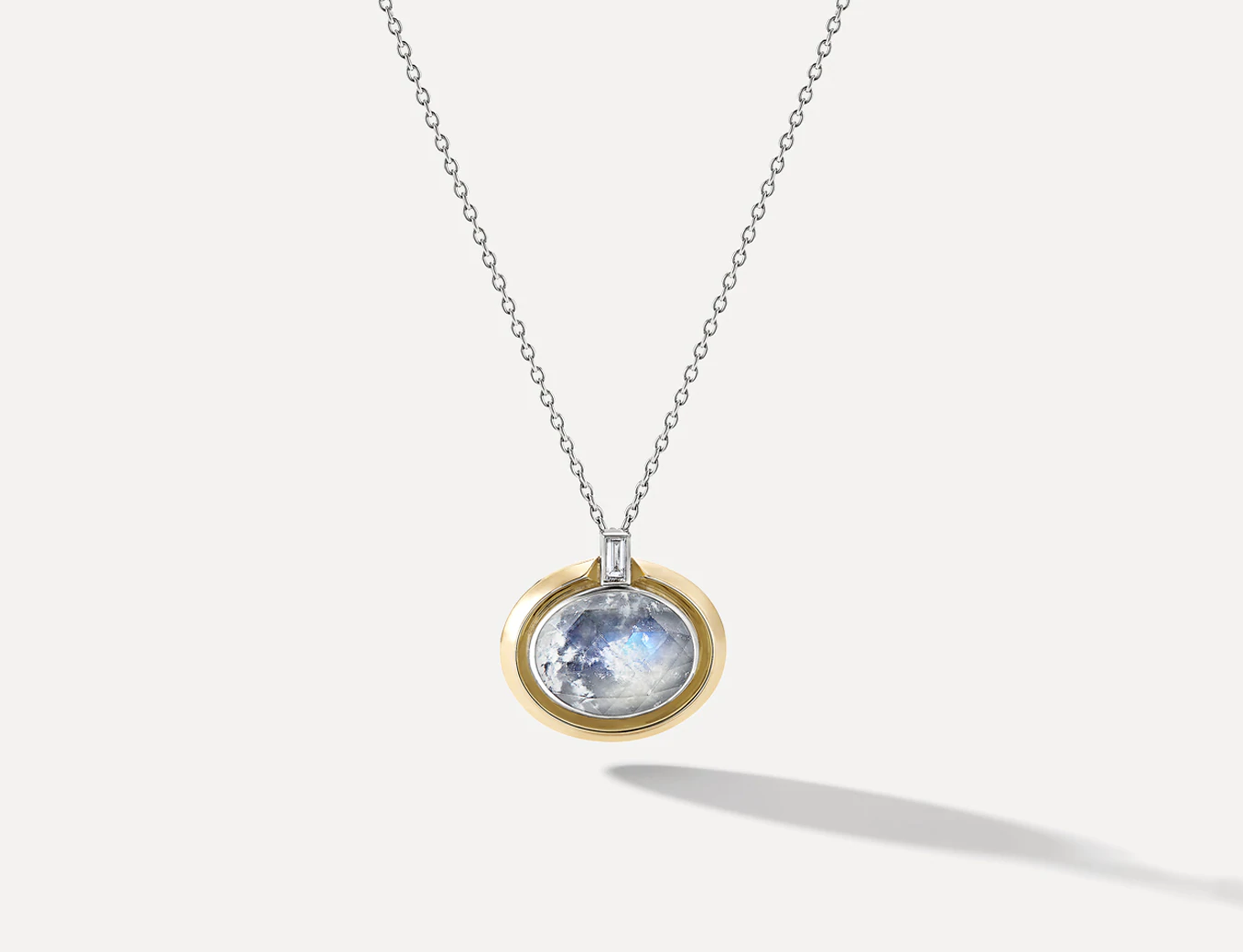 Finally, Cast's all-women product team connected the pieces of this beautiful puzzle to deliver a very limited number of the finished pendants, which are now available for pre-order.