Based in L.A., stylist Sophie Lopez is the jeans and tee type. Known for some of Kate Hudson's most iconic red carpet and cover looks, Sophie's love of color, unabashed glamour, and outright femininity have set her style—and styling—apart. 
When creating a look, even for every day, Sophie loves experimenting with colors, mixing them, creating unlikely combinations, and adding pops where you'd least expect them. 
We asked Sophie for a few of her styling tips this Spring…and beyond, and the pieces (and eye-catching shades) from the Color High Collection to get the looks she love.
"These tones are so versatile. They go with so much."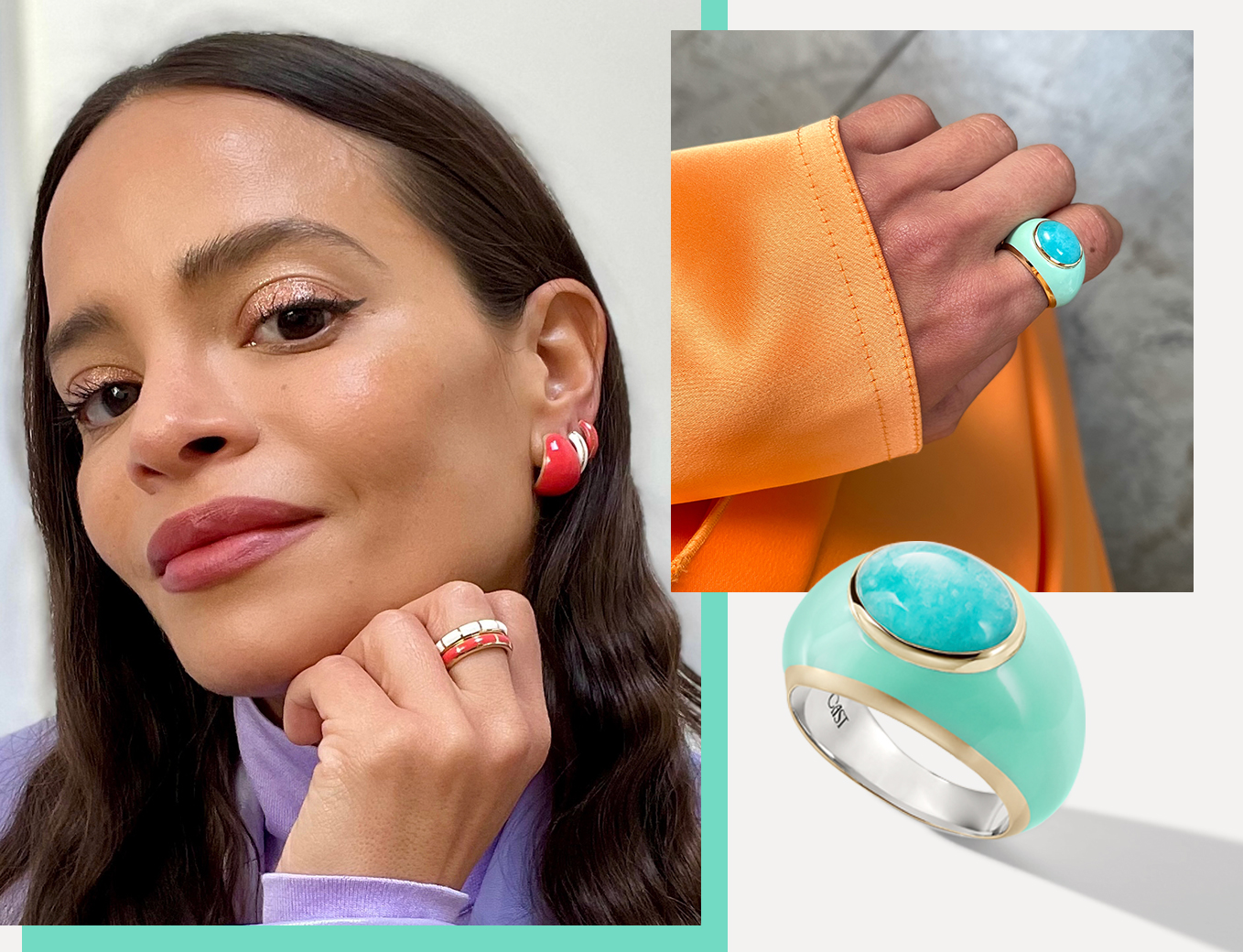 On Combining Colors
I love all the tones used in the collection. I think a lot of people struggle to combine colors, but it's actually pretty easy. Often people think that certain colors don't go together, but if you sit with it for a minute and let your eyes adjust or even photograph it, it becomes easier to see the relationship between the colors. And these tones are so versatile—they go with so much. Since a pastel hue is much more subtle, you can really easily pair it with a brighter or deeper color—I loved mixing the poppy coral and lavender together. Bottom line: there are no real rules. My rule is to play around feel it out.
On Color For Every Day
The Color High Collection would be a great way for the color shy to start! Since you could wear them with a very simple white t-shirt and jeans and add the color pops with the jewels. All the colors in this collection work well together so you can't really go wrong! Another way to start out, is to simply mix different shades of the same color together.
How You'd Wear It
My fave for sure is the Highlight Dome Ring in Vintage Mint. It's such a beautiful but wearable statement piece. And the two shades of turquoise are magnificent. It's all you need, and I would wear it every day!
What's Trending
Lavender and turquoise are my favorites right now and they are popping up all over the runway. I also love brown for a more neutral tone.
Top Color Pick...If You Had To Choose
IMPOSSIBLE TO ANSWER! Can I say pastels?! I'm attracted to feminine colors like lilac, lemon, pale pink, etc.
High Tops or High Heels
Honestly, I love heels but I'm always in flats. I like to be comfy and most days I'm in my sneakers!