A Vintage Icon
Cast was built around our deep-seated love of timeless jewelry. We knew from the outset that we wanted to include vintage in our offering—special pieces that were meant to be worn daily and mixed seamlessly together with more modern fine jewelry. It's why we've chosen Mahnaz Ispahani Bartos to share her expertise as the perfect Vintage Curator for Cast. Inspired by the pieces she's collected over the years, Bartos shares in our love of the mid-century modern era and our desire to bring elements of vintage into your every day. 
"I am endlessly inspired by the stories of goldsmiths, artists, and architects, who design jewelry–visionaries who conceive of a beautiful idea, whose hands might draw or paint or hammer out wearable art," Mahnaz Ispahani Bartos explains. It's no surprise that this legend, the creative mind behind the NY-based Mahnaz Collection, is the dream curator of vintage on Cast. 
While her storied past informs her exploration and appreciation of each piece, she takes a decidedly scholarly and cultural approach to jewelry. Bartos is drawn to designers who have a strong sense of their own aesthetic, similar to the singular style she's cultivated over her years of collecting. It's this unique perspective that sets Bartos apart, and casts her as the dream partner and guide as we dive into vintage.
"The way Cast is bringing creative minds together speaks volumes about the brand's identity."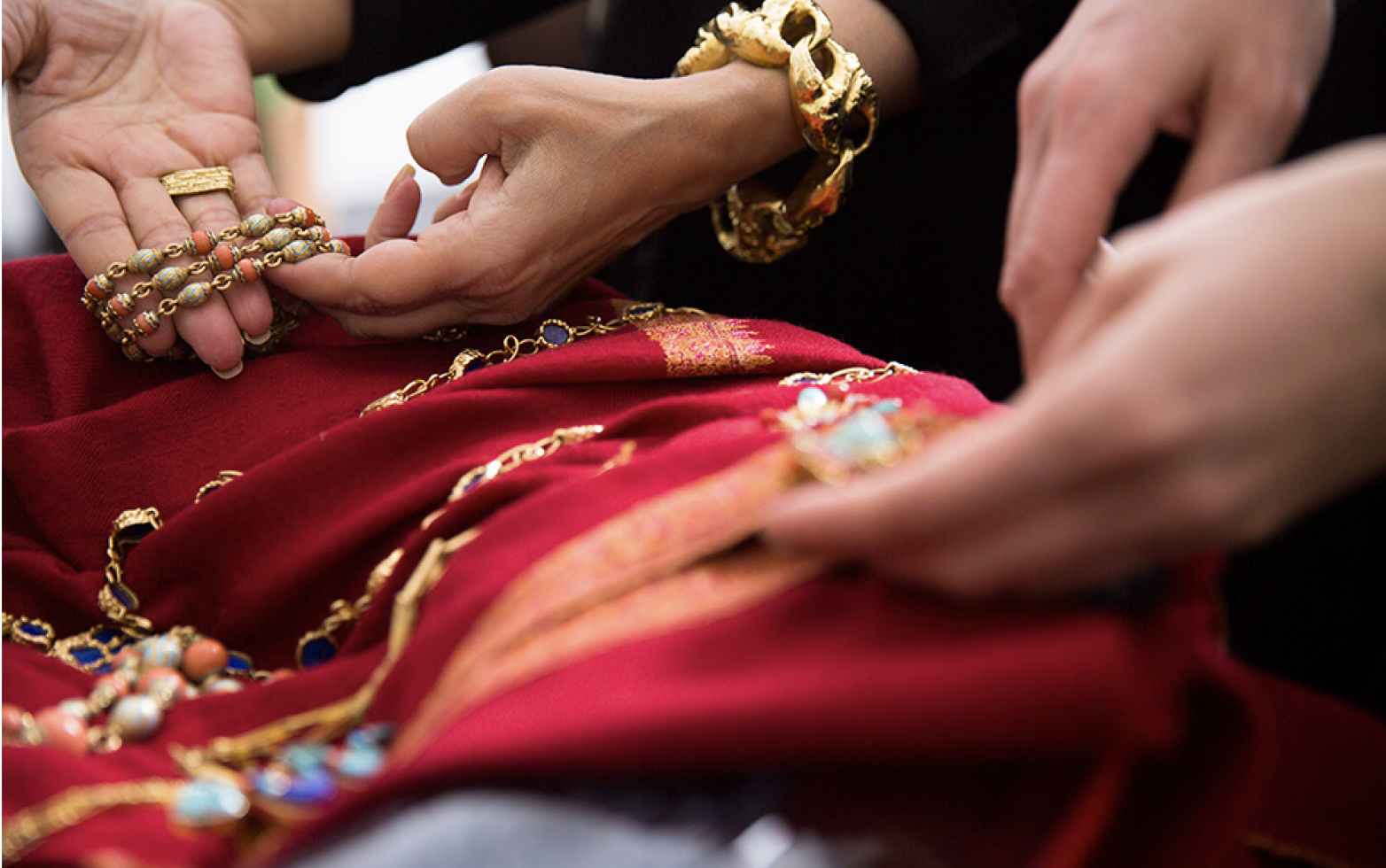 Born in Pakistan of Iranian and Indian descent, the iconic collector brings her multicultural background and advanced academic training to the way she sources and curates jewels. A fateful search to replace a cracked diamond in her engagement ring compelled her to start the Mahnaz Collection, a precious enterprise that marries her heritage and passion. Years later, Bartos remains drawn to the 60s and 70s, decades which represent some of the finest offerings from her collection. Her emotional and rational connection to every piece, what she calls her "swoon factor," is unrivaled in the industry. She shares the narrative of each design through the mind, the eye, and the hand of the maker—sharing in the storytelling we're looking to tell through Cast and the collective we're building.
"Cast is bringing creative minds together, always ensuring that the maker's vision is communicated—this matters to me. It also speaks volumes about the brand's identity. Whether it's with vintage or contemporary jewelry, Cast is inviting the curious shopper to explore an array of gifted jewelers, fall in love with their work, and collect."
We're so honored to have her join Cast as our Guest Editor of Vintage. Join us as we follow her lead.