We love the feeling of a cable knit sweater any time of year. The rich texture makes it both a timeless staple and a standout piece that works on anyone and goes with pretty much everything—as does our cable-inspired Bombshell Stitch jewelry collection. Our closets and jewel boxes are well-stocked with both.
"a sweater that's warm and comfortable and timeless, but when you put it on, you're making a statement"
-Kristy Ford, Jewelry Designer
FROM CINEMA TO CATWALK
Dating to 1900, Aran knits have had a multitude of fashion moments. One of our all-time favorites is Marilyn Monroe's bombshell performance donning a purple cabled crewneck in Let's Make Love. Then there's Adam Driver's chalet chic as Maurizio Gucci, wearing a cream cable-knit rollneck at an Alpine resort in House of Gucci.
For spring and summer, covetable knits hit the catwalks in a big way, from airy netting and crochet to lightweight ribbing and cables. Fresh iterations of preppy styles and Ivy League looks worked seasonless cables into the mix. Exhibit A were Miuccia Prada's fun iterations of cotton cable knit sweaters and skirts on the Miu Miu runway. We also admit to a tiny crush on Rebecca Taylor's cable cardi and short set. The trend extended to totes and handbags—we're zeroing in on Chloé's macramé bags.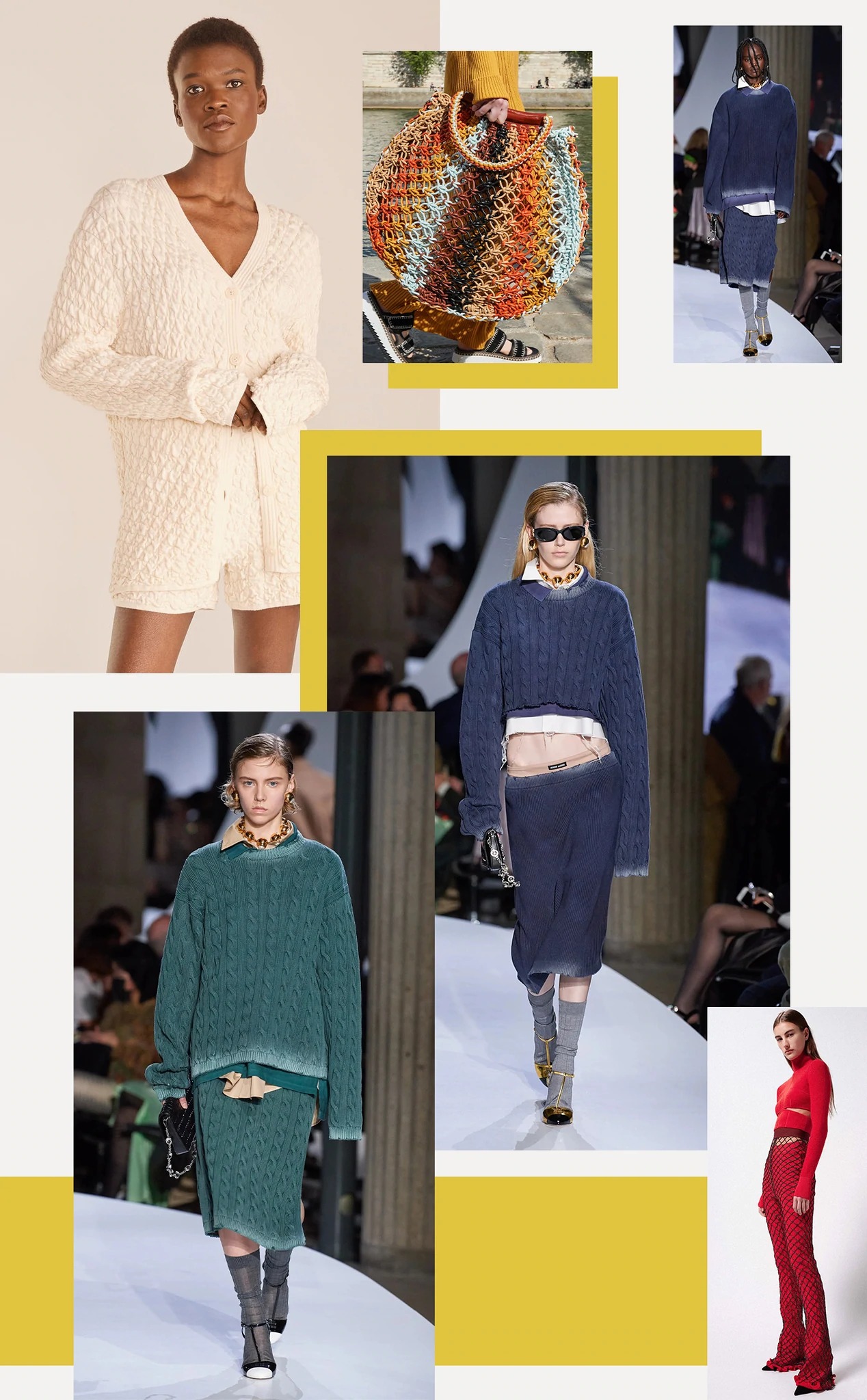 BACK STORY OF BOMBSHELL STITCH
No surprise that our main obsession is our own unique translation of the cable knit to jewelry. It all started with us obsessing over the minimalist silhouette of vintage dome rings and our initial design, born out of a collaboration with third-generation jewelry designer Kristy Ford of Raleigh, North Carolina. We teamed up to create very wearable pieces that felt foundational yet bold. Ford sent us a sketch, inspired by "a cable sweater that's warm and comfortable and timeless, but when you put it on, you're making a statement."
With our dome rings flying out the door, we've added in link bracelets, pendant necklaces, and earrings. The silhouettes have a modern-vintage vibe that we love. And we spent an inordinate amount of time crafting the sleek-yet-elaborate woven texture that catches the light just right for ultimate bedazzlement.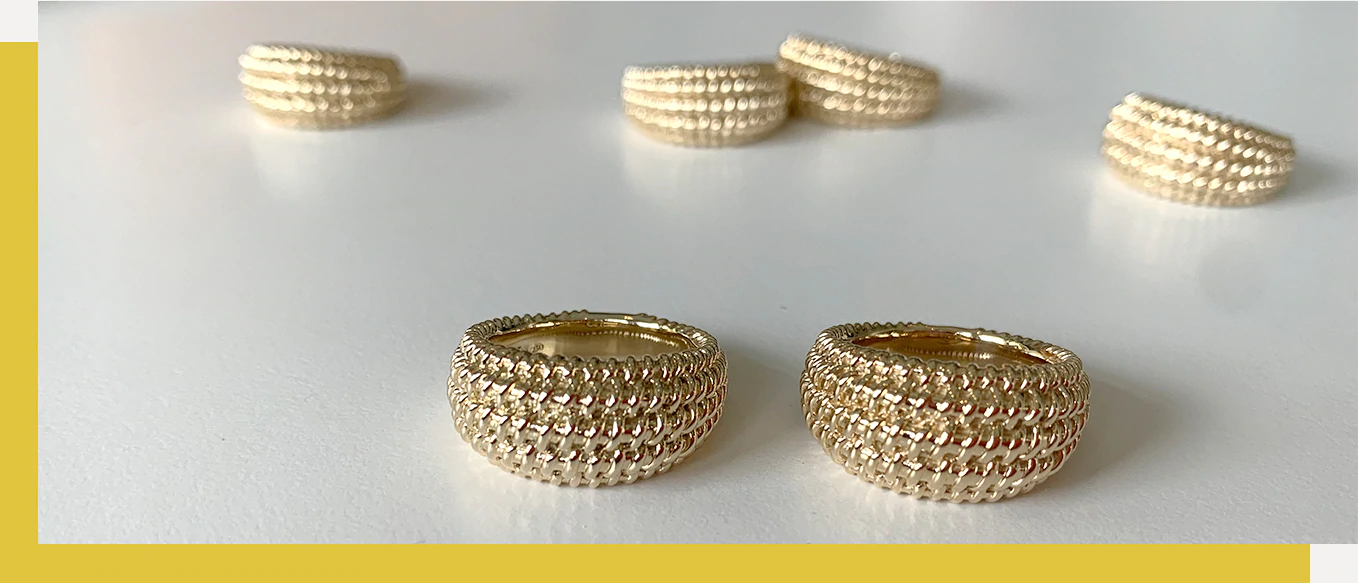 A CORNERSTONE TO EDGE UP
Moving easily from the office to after-hours, these cabled collectibles make a posh statement when worn solo. Or they can be styled up to effortlessly add a touch of exquisite, polished texture to your layering game. Leaning into the layer upon layer of eye-catching cocktail rings and pop color jewelry seen on spring runways, we often look to Bombshell Stitch as a base building block and stack in Color High. The more, the merrier for maximalists!