MEET ZEM
Zem Joaquin has long been a green goddess, building a career, and a lifestyle, around sustainable design.
Along with serving as an advisor for various eco-centric organizations, Zem's current focus is her role as founder/CEO of Near Future, which scales solutions to the health of the individual, society, and the planet.
Other highlights from resume: starting a sustainability-meets-style blog (ecofabulous.com), now a beauty brand owned by Amyris, aiding in the formation of and a decade of serving at The Cradle to Cradle Products Innovation Institute (helps power the circular economy), and a ten year stint running Global Green's Gorgeous and Green Gala and fashion show, as well as eco-editor roles at Conde Nast pubs.
"The Zem Gem represents what I love most: my friends, my family, and the environment."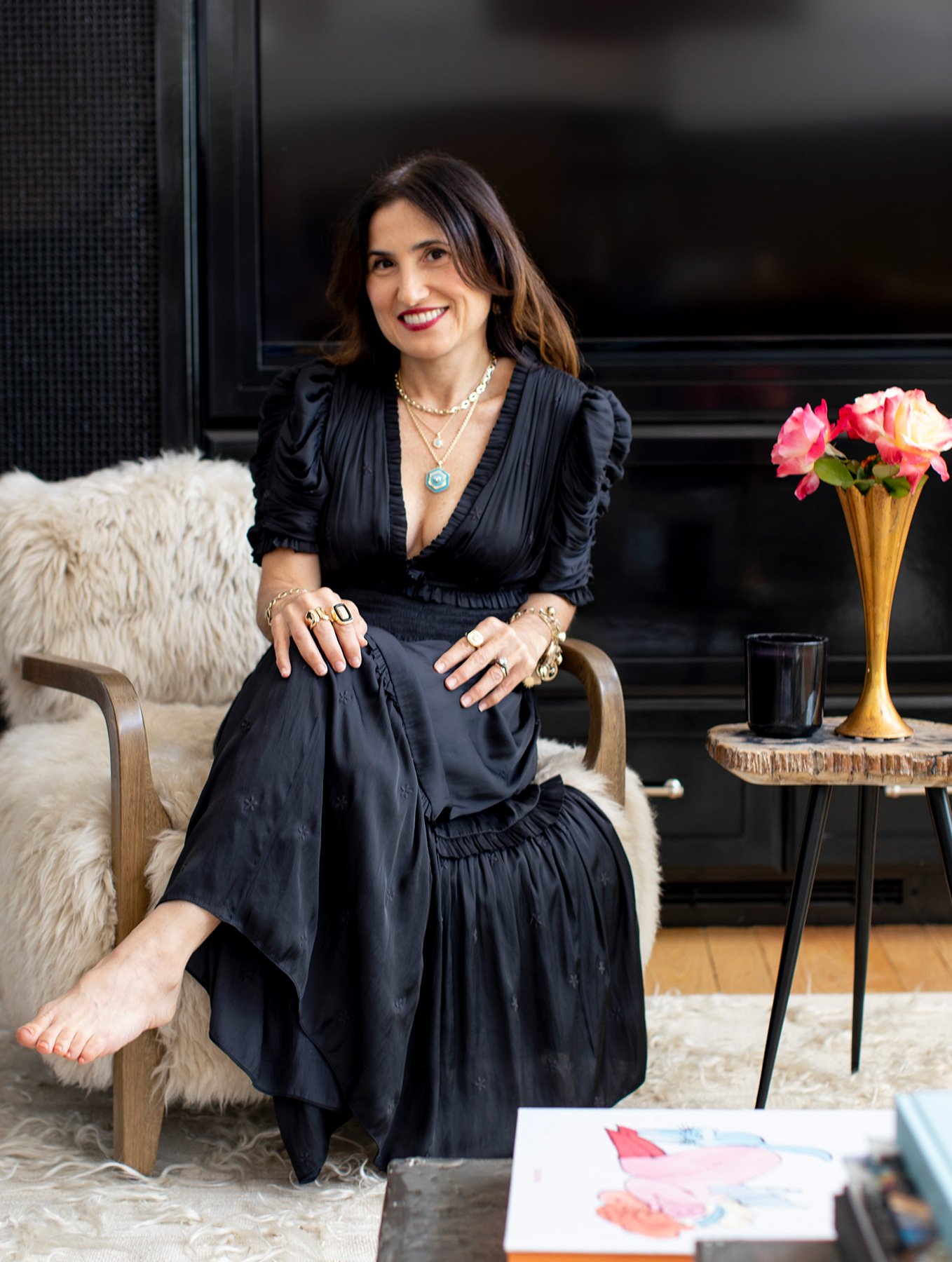 Another crucial thing to know about Zem? She's a serious jewelry lover, constantly playing with new styles. "I like to create a look or a moment. I can be bold, fancy, casual, dramatic, or subdued, but it is always conscious (from reworked gold and lab grown diamonds to unusual vintage finds). My jewelry reflects my mood and passion for creativity," she says.
There is, however, one piece she holds especially dear: "It's a charm bracelet that was given to me for my birthday by a group of women whom I truly adore. It represents friendships from around the world, each signifying a unique relationship woven together to create a community. No matter how I'm feeling, it uplifts me and ignites joy.
You see where this is going.
Indeed, a Cast collab with our bling-loving friend was a natural fit. But we knew it had to be authentically Zem, i.e., next-level charm-ing, chic and sustainable like all our pieces. Cue the Zem Gem.
Made with our Cat Gold™ (our custom 9K gold alloy) and brilliant lab-grown diamonds, the gorgeous charm checks all the Zem boxes. In fact, it was her personal connection to Diamond Foundry that paved the way for us to incorporate the sustainable sparklers into the piece. (This makes perfect sense as one of Zem's superpowers is creating connections, bringing people together in work, life, love—essentially everywhere.)
As for Zem's reaction to her namesake bling? "The Zem Gem represents what I love most: my friends, family, and the environment. The Diamond Foundry diamonds encased in recycled gold…perfection."
And here's where the charming story ends…dangling from the beloved bracelet that started it all.
P.S. The beginning of your own happily-ever-after starts now. Shop the Zem Gem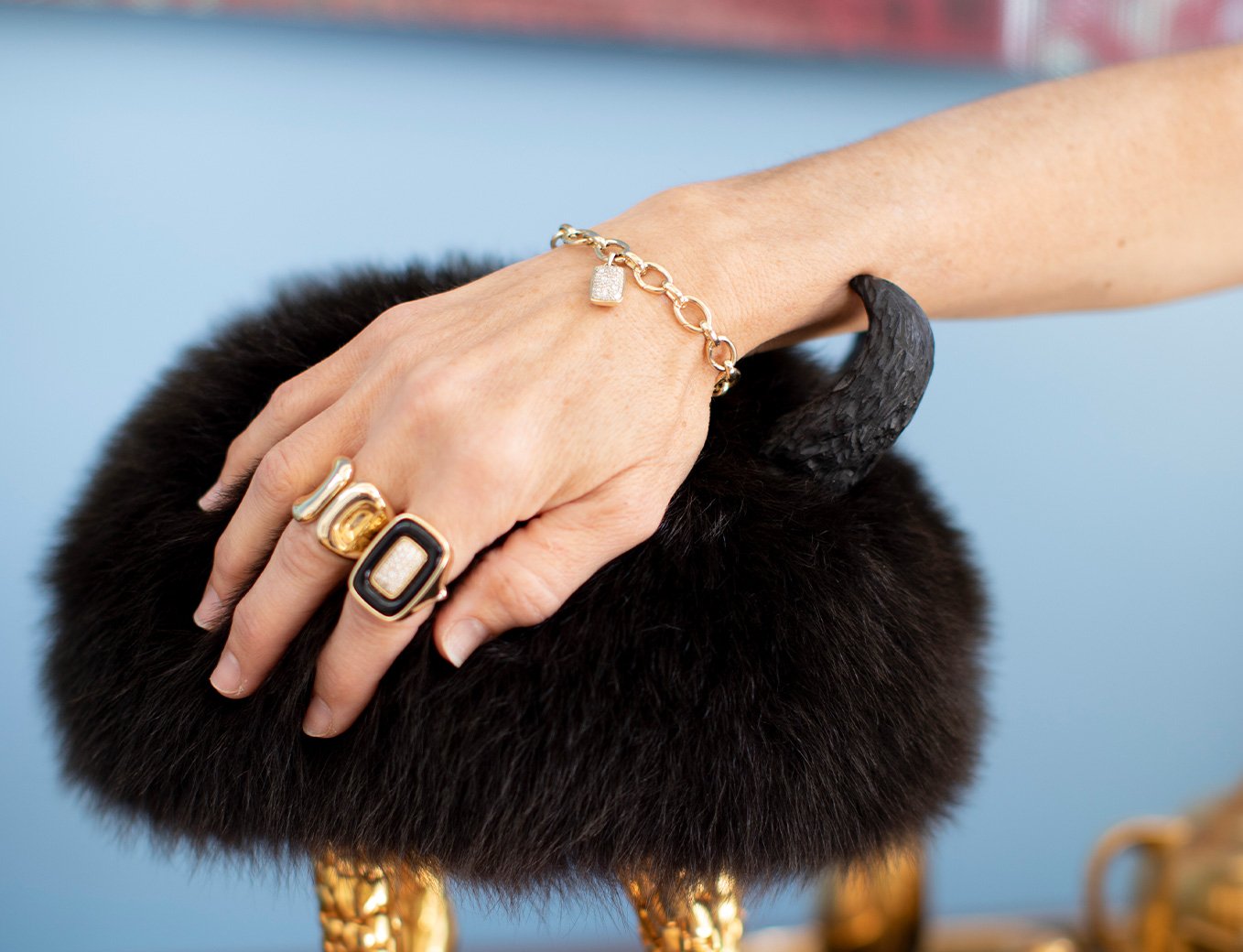 SIGNATURE STYLE
Bold. Playful. Eco-chic.
HOW DOES CAST FIT IN WITH YOUR STYLE?
"I love playing with new looks, so Cast's constantly evolving collection makes frequent visits a must!"

FIRST CAST PIECE
My first piece was a silver Getaway Ring. The four-in-one flexibility made it a no brainer for my busy travel schedule. I can dress up or down an outfit with a few flicks.
IS THERE A SINGLE PIECE THAT SUMS YOU UP?
The Getaway ring: 4 personalities in one (I'm a Gemini so at least 2 are always present.)

CURRENT CAST CRUSH
I really love the new signet getaways. I am coveting one in gold.