Brazen Beauty
The Brazen Bracelet
Adjustable Sterling Silver Chain Bracelet
Details
Even with its polished chain links, there's a charge to The Brazen Bracelet by Kristy Ford. It's an attitude. It says, effortlessness is possible. It's a bracelet that goes with everything and demands nothing in return.
Bracelet length for S/M/L is adjustable from 7 to 8.7" and L/XL is adjustable from 7.5 to 9.3"
Materials
Sterling Silver
Cast signature alloy made with 100% recycled silver and presented in its warm, natural state
Care & storage
To keep your Cast jewelry looking its best for years to come, please follow our Product Care instructions for the metals, gemstones, and materials used in your piece.
The Brazen Bracelet
The Details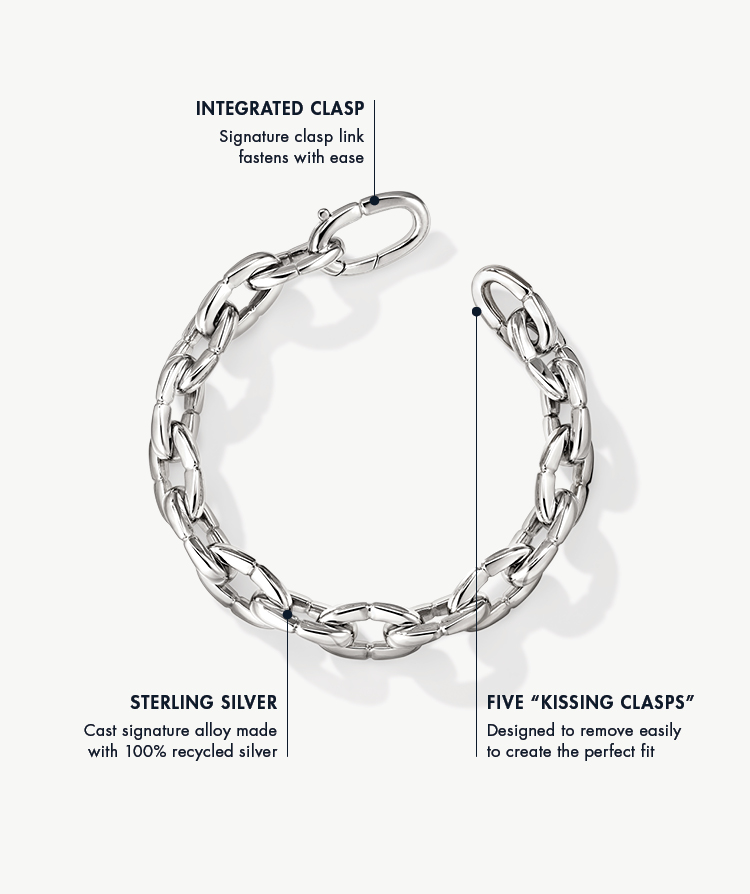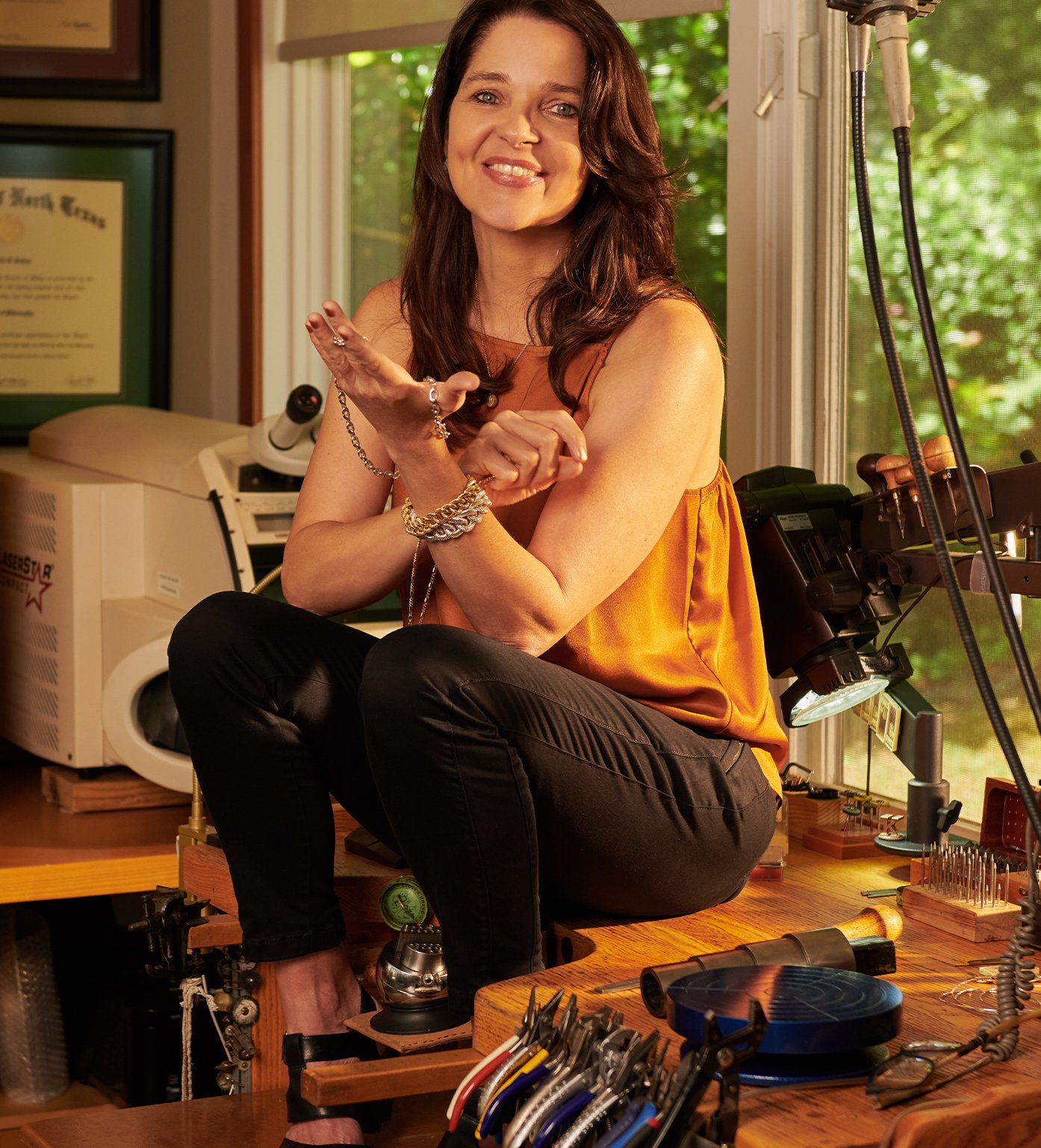 In the Studio With
Kristy Ford
For third generation jewelry designer and goldsmith, Kristy Ford, a change in perception changed the course of her career. She realized she wasn't just repairing or designing jewelry, she was making and preserving memories. Suddenly every piece she created held more meaning. This passion — and her unwavering attention to detail — can be felt in every one of her designs.
#AllThatShines
EXPLORE THE WORLD OF CAST