Brazen Beauty
The Major Fluid Hoop
14K Gold Hoop Earrings
Details
Hoop draws the eye with its curve and then reveals its true depth. It's almost sculptural. Almost as if the metal had formed itself into exactly what it wanted to be.
Earring length is 28mm. Earring width is 21mm. 
Materials
14K Gold
Cast signature alloy made with 100% recycled gold
Care & storage
To keep your Cast jewelry looking its best for years to come, please follow our Product Care instructions for the metals, gemstones, and materials used in your piece.
The Major Fluid Hoop
The Details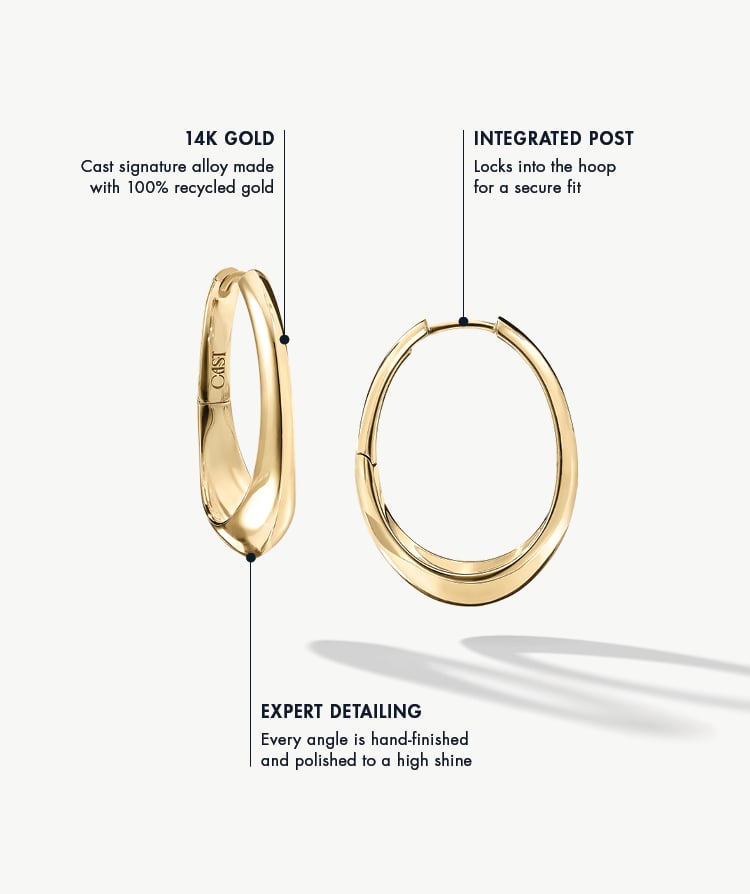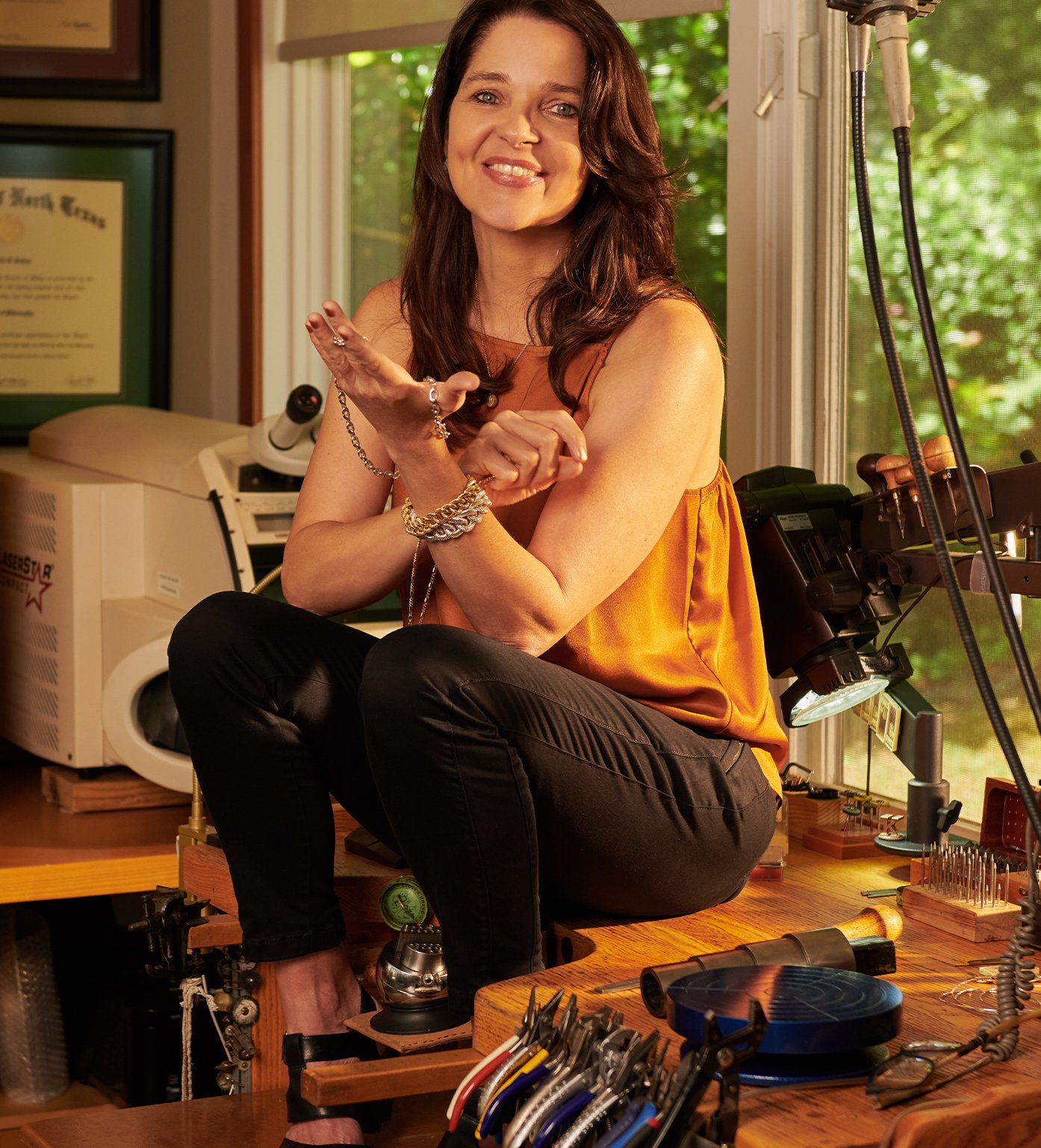 In the Studio With
Kristy Ford
For third generation jewelry designer and goldsmith, Kristy Ford, a change in perception changed the course of her career. She realized she wasn't just repairing or designing jewelry, she was making and preserving memories. Suddenly every piece she created held more meaning. This passion — and her unwavering attention to detail — can be felt in every one of her designs.
#AllThatShines
EXPLORE THE WORLD OF CAST