Spellbound
The Max Matrix Pendant Charm
14K Gold Pendant Charm With Turquoise, Blue Zircon, & Diamonds (0.16 CTW)
Details
Matrix turquoise, with its unique natural marbling, is alluring on its own. As the foundation of a hexing stack of clean turquoise, 14k gold glittering with diamonds, and blue zircon, The Max Matrix Pendant summons something even greater — true desire. The Max Matrix Pendant pairs well with any of our 14k gold Trace Chains. 
Materials
14K Gold
Cast signature alloy made with 100% reclaimed gold
Diamonds
Canadian diamonds sourced from suppliers with the highest ethical standards
Matrix Turquoise
Carefully chosen for its exquisite natural marbling and blue-green color, each piece is wonderfully unique
Clean Turquoise
A natural blue-green turquoise chosen to create a beautifully contrasting and complementary palette
Blue Zircon
Said to purify negative energy, our greenish blue zircon is hand selected to embellish the turquoise stones
Care & storage
To keep your Cast jewelry looking its best for years to come, please follow our Product Care instructions for the metals, gemstones, and materials used in your piece.
The Max Matrix Pendant Charm
The Details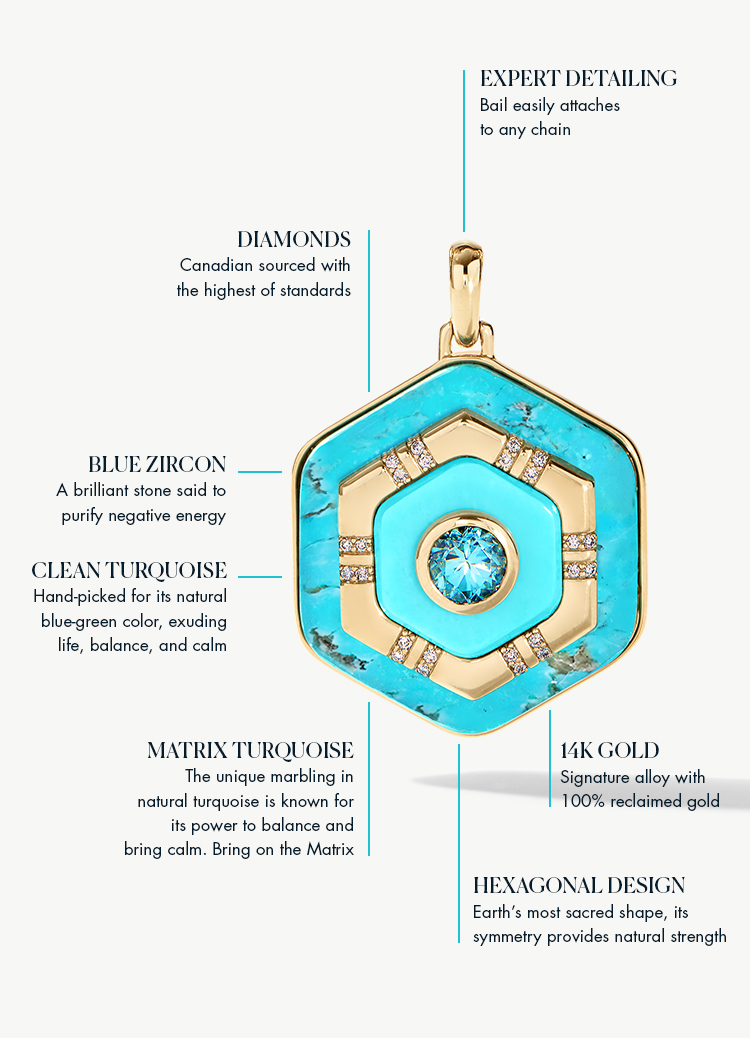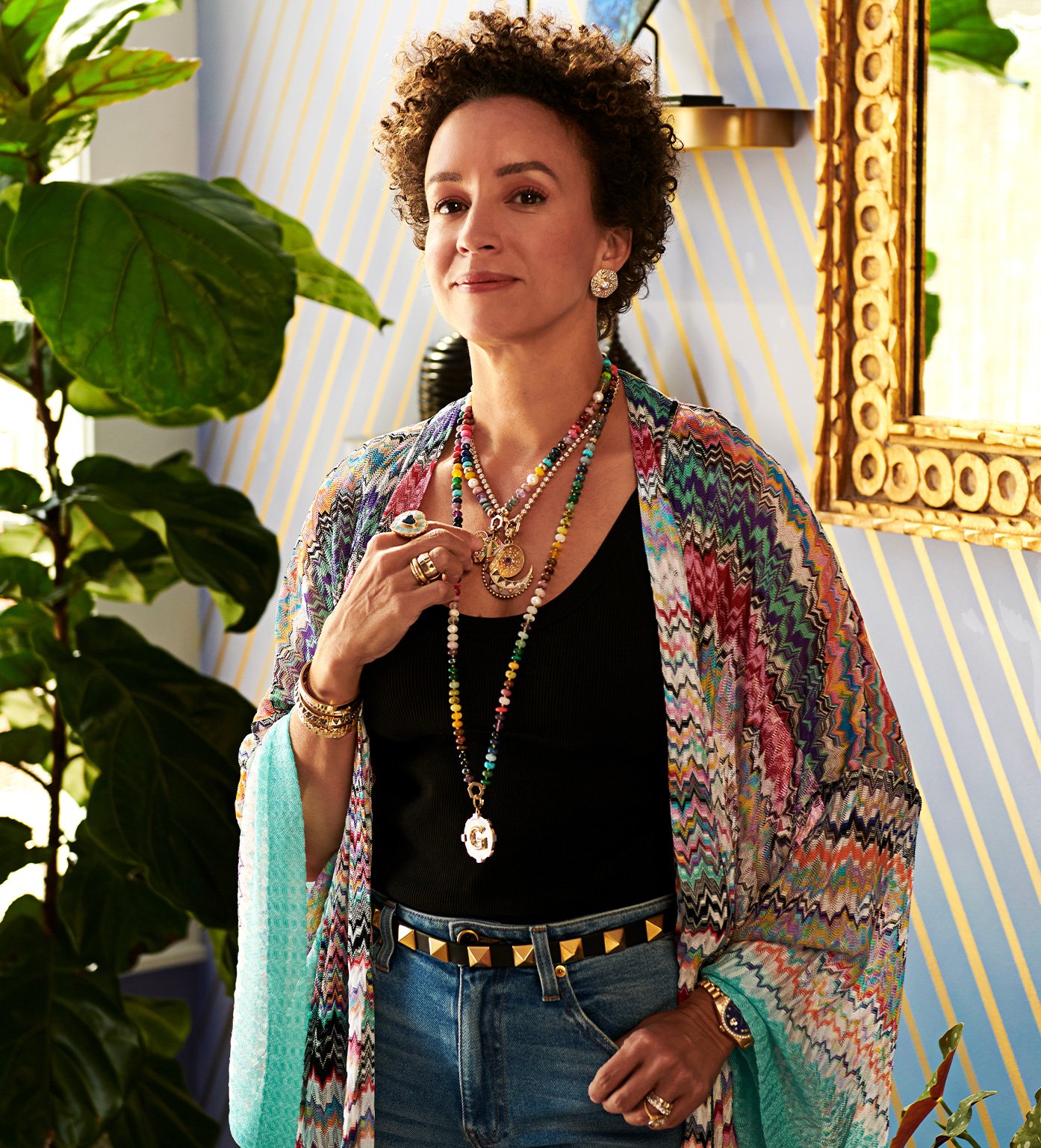 In the Studio With
Lauren Harwell Godfrey
After 15 years in the advertising and culinary worlds, Lauren Harwell Godfrey turned her creative outlet into a bold line of fine jewelry, launching her first collection at Paris Fashion Week in 2017. With aesthetic roots in ancient textiles and ethnic patterns and references to the Four Elements, block printing, and weaving from cultures long ago, every handcrafted Harwell Godfrey piece brings a stunning sense of history to a modern day heirloom. A true creative force, Lauren recently won the Gem Award for Jewelry Design, a Couture Design Award, and is one of 10 finalists in the 2022 class of the CFDA/Vogue Fashion Fund. She lives in Marin County, California with her family.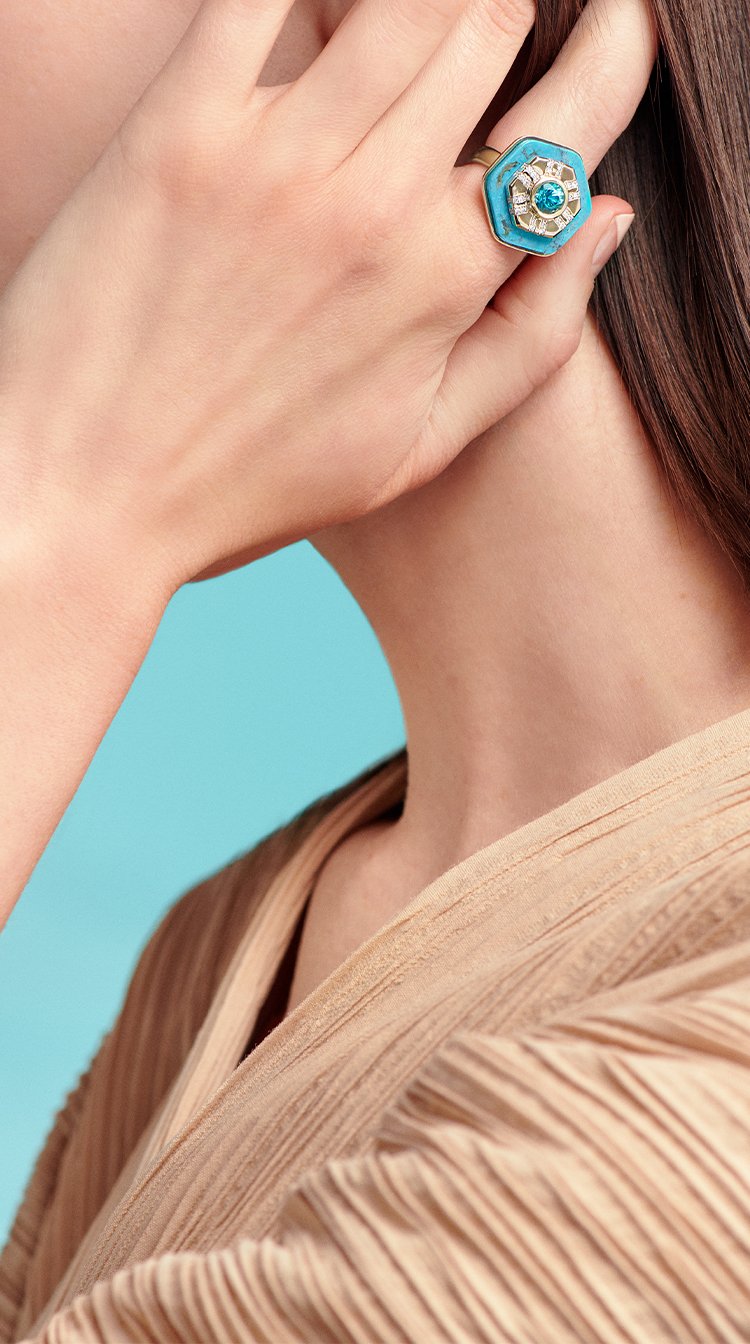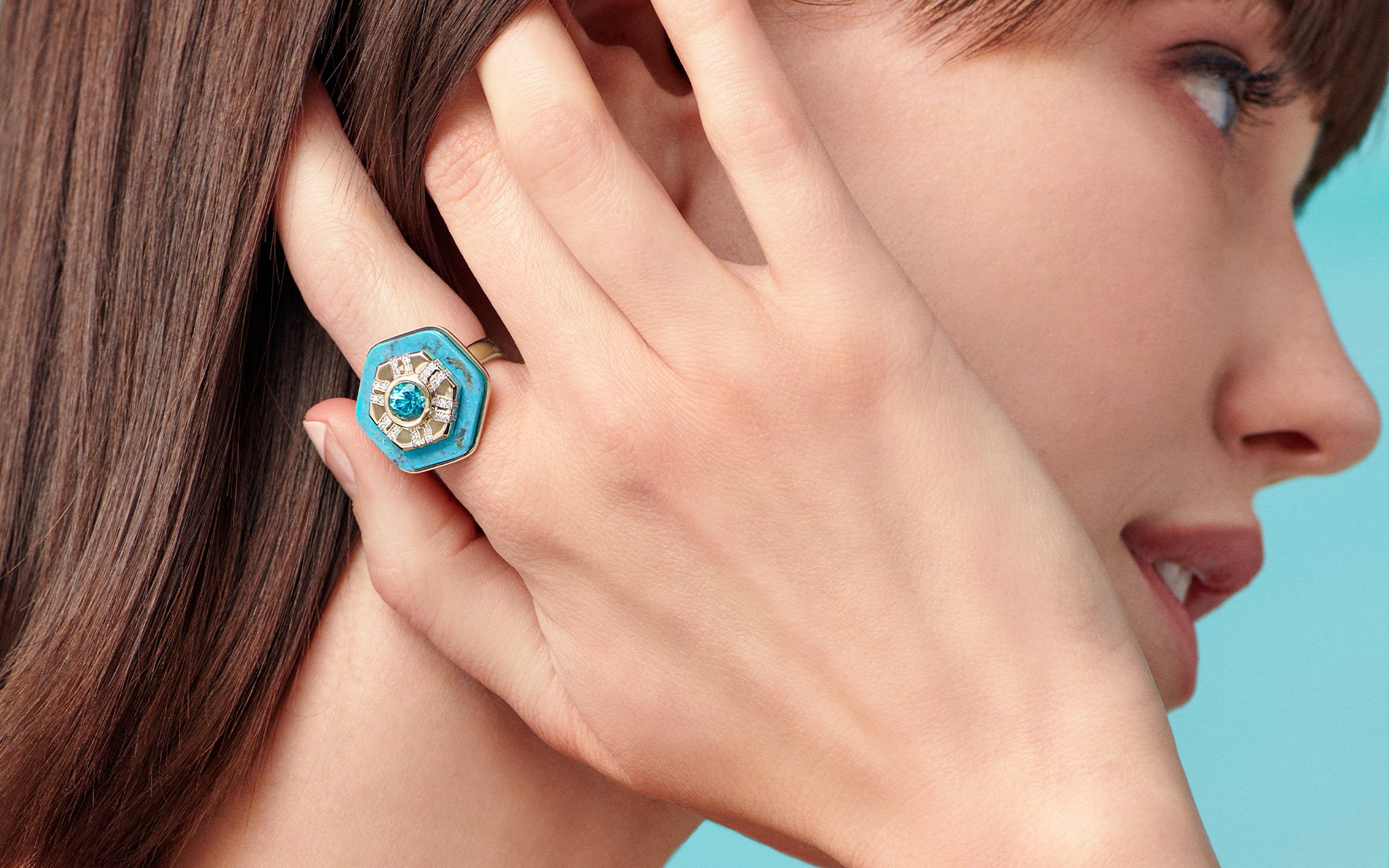 STONE COLD STUNNER
Spellbound
Experience the power of turquoise, cool diamonds, and glittering gold set in Earth's most sacred shape.
#AllThatShines
EXPLORE THE WORLD OF CAST