The Icon
The Edged Orb Earrings
14K Gold & Ceramic Drop Earrings
Details
There's a hypnotic quality to The Edged Orb Earrings. Each high-shine black ceramic sphere appears to hang in the balance, orbited by a 14k gold edge. They draw the eye and beg to be spun.
Earring length is 26mm. Sphere measures 12mm in diameter.
Materials
14k Gold
Cast signature alloy made with 100% reclaimed gold
Watch-Grade Ceramic
A lightweight, scratch-resistant and highly reflective material
Care & storage
To keep your Cast jewelry looking its best for years to come, please follow our Product Care instructions for the metals, gemstones, and materials used in your piece.
The Edged Orb Earrings
The Details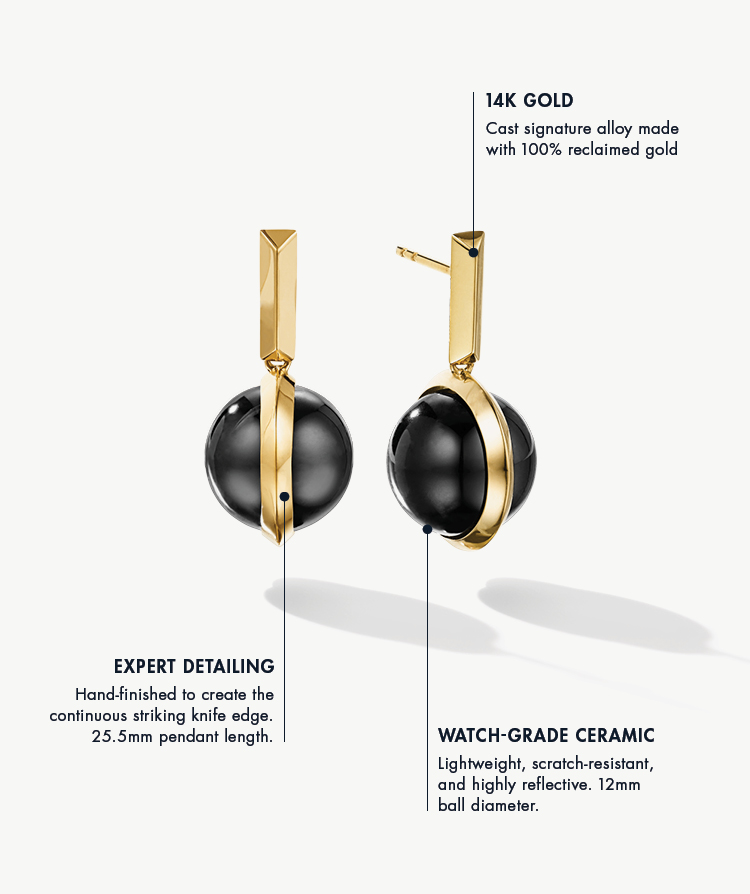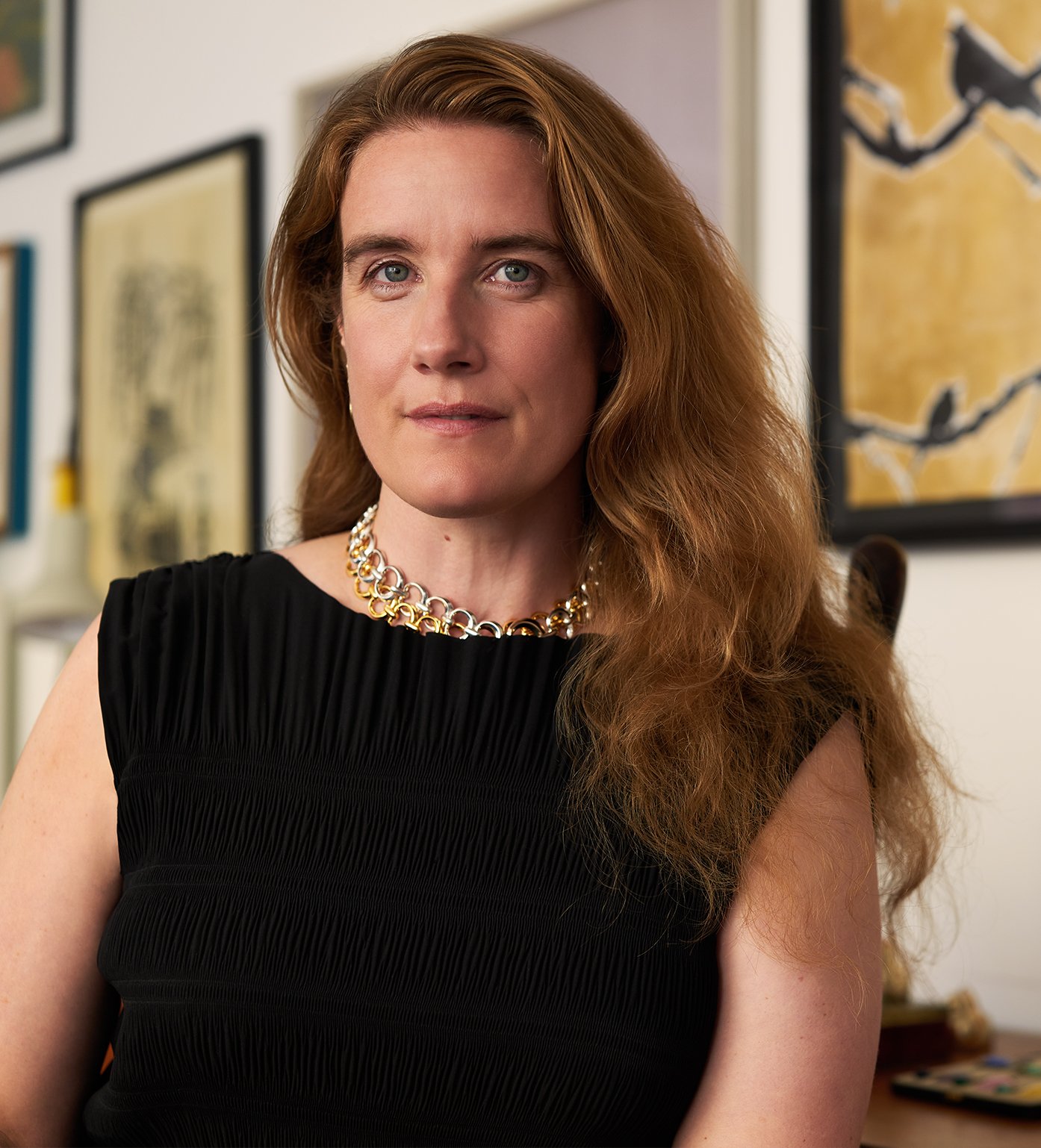 In the Studio With
Alice Cicolini
London-based designer Alice Cicolini is an icon and storyteller at heart. Not only a jeweler, she's a creative commissioner, art curator, and collaborator of some of the most innovative artists in the world. With a uniquely English spirit, she brings her passion for craft and artistry into every one of her pieces, creating bold, modern jewelry that honors the beauty and tradition of the past.
#AllThatShines
EXPLORE THE WORLD OF CAST