Mad Mod
The Iced Mad Mod Cuff
Sterling Silver & 14K Gold Cuff Bracelet With Hand-Painted Enamel, Rhodolite Garnet, and Diamonds (1.18 Ctw)
Details
The only thing that could make Alice Cicolini's Mad Mod Cuff pop more was adding diamonds. A lot of diamonds. Combined with its graphic hand-painted enamel and juicy sugarloaf cut gem, The Iced Mad Mod Cuff is just the kind of over-the-top the season calls for. 
Materials
Sterling Silver with a touch of 14k gold
Cast signature alloy made with 100% recycled silver and accented in 14k gold
Enamel
Hand-painted, highly durable, and finished to a high shine
White Pave Diamonds
Canadian diamonds sourced from suppliers with the highest ethical standards
Rhodolite Garnet
The "rose among thorns," this is the most prized garnet in a deep, pinkish red
Care & storage
To keep your Cast jewelry looking its best for years to come, please follow our Product Care instructions for the metals, gemstones, and materials used in your piece.
The Iced Mad Mod Cuff
The Details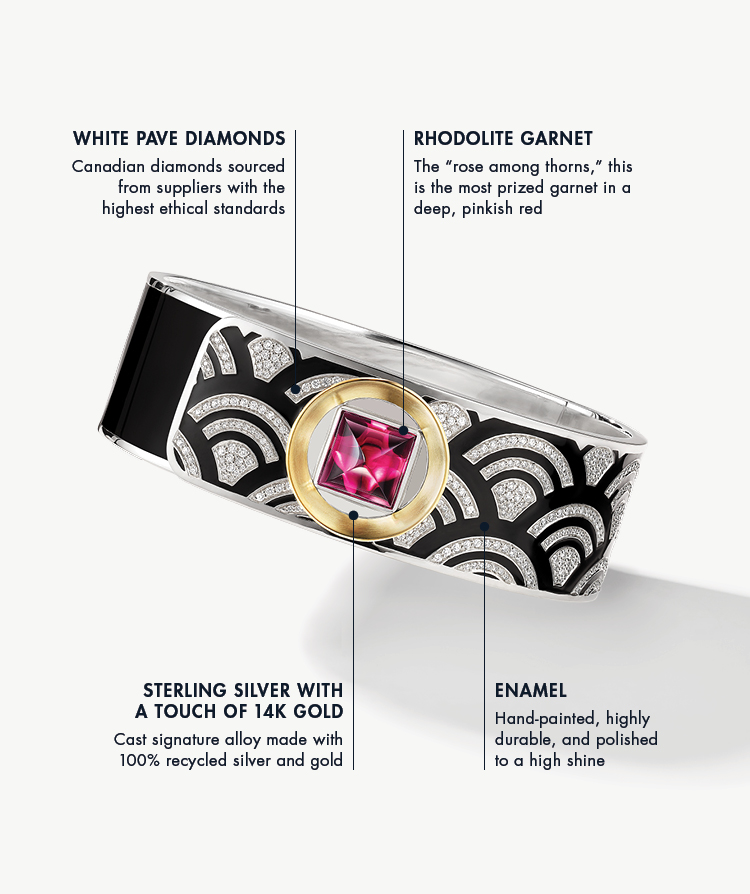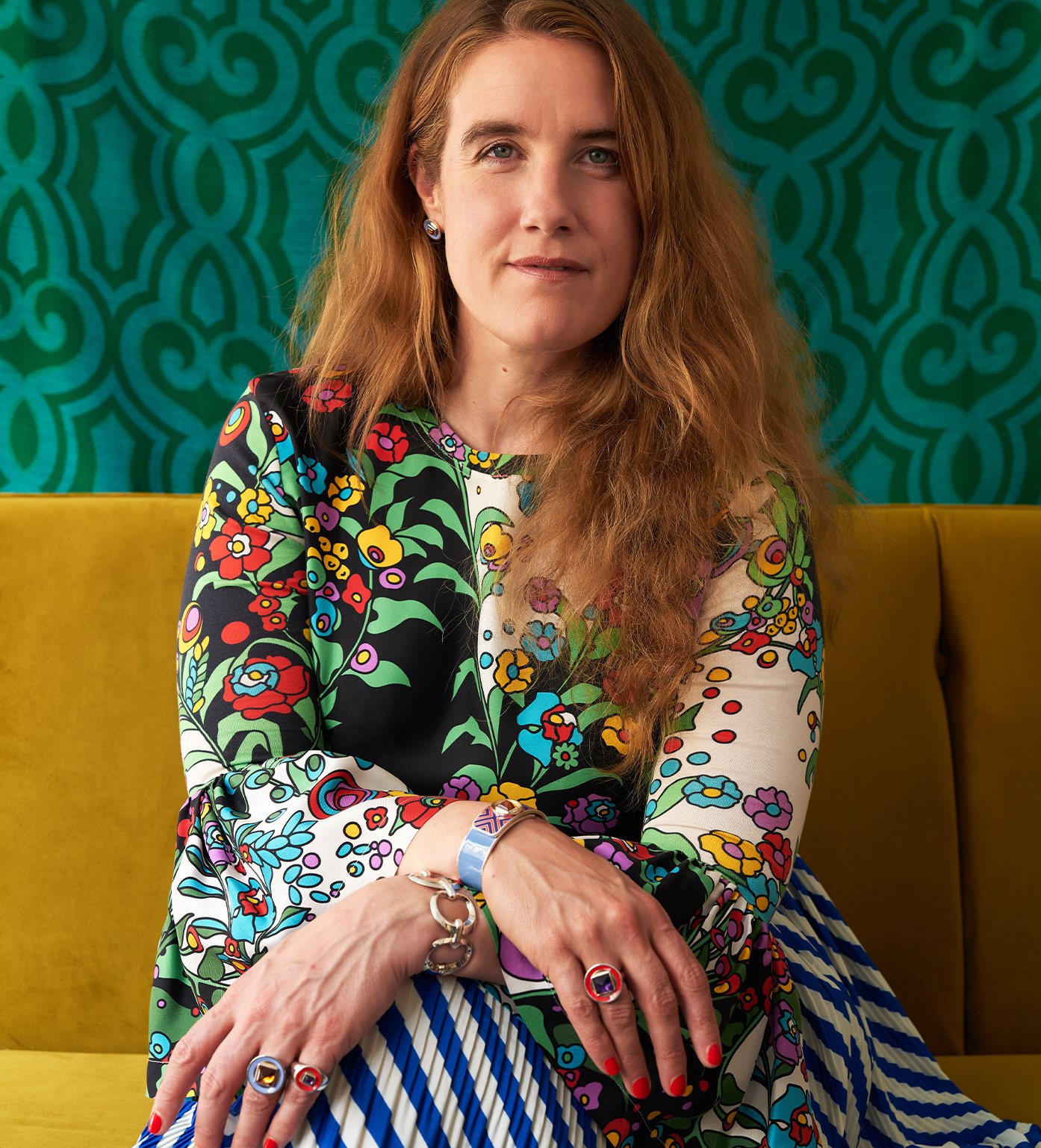 In the Studio With
Alice Cicolini
Designer Alice Cicolini is a connoisseur of craft. Her jewelry is inspired by the sacred architecture and patterns of the Silk Road. She's also worked with one of the last Jaipuri meenakari trained in the enamel traditions of Persia. Alice brings this expressive style to the Mod Collection, combining her brilliant enamel patterns with vibrant gemstones in a way no one else could.
#AllThatShines
EXPLORE THE WORLD OF CAST