Cocktails at Midnight
The Vesper
18K Gold Ring With Hand-Painted Enamel And Blue Topaz
Details
There is nothing subtle about The Vesper by Italian designer Francesca Villa. That's not the intention. With its faceted pear-shaped London Blue Topaz set horizontally and its intricately patterned enamel, it's a ring that demands the spotlight.
Materials
18K Gold
Cast signature alloy made with 100% recycled gold
Enamel
Hand-painted, highly durable, and finished to a high shine
London Blue Topaz
The darkest, richest topaz there is and a favorite of European aristocracy during the 18th century gold rush
Care & storage
To keep your Cast jewelry looking its best for years to come, please follow our Product Care instructions for the metals, gemstones, and materials used in your piece.
The Vesper
The Details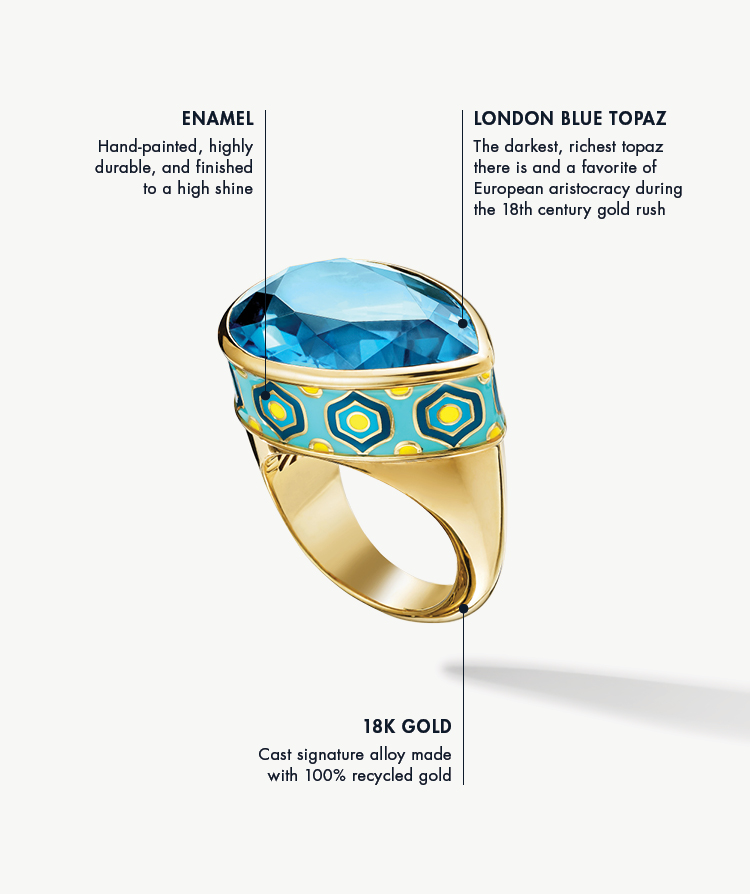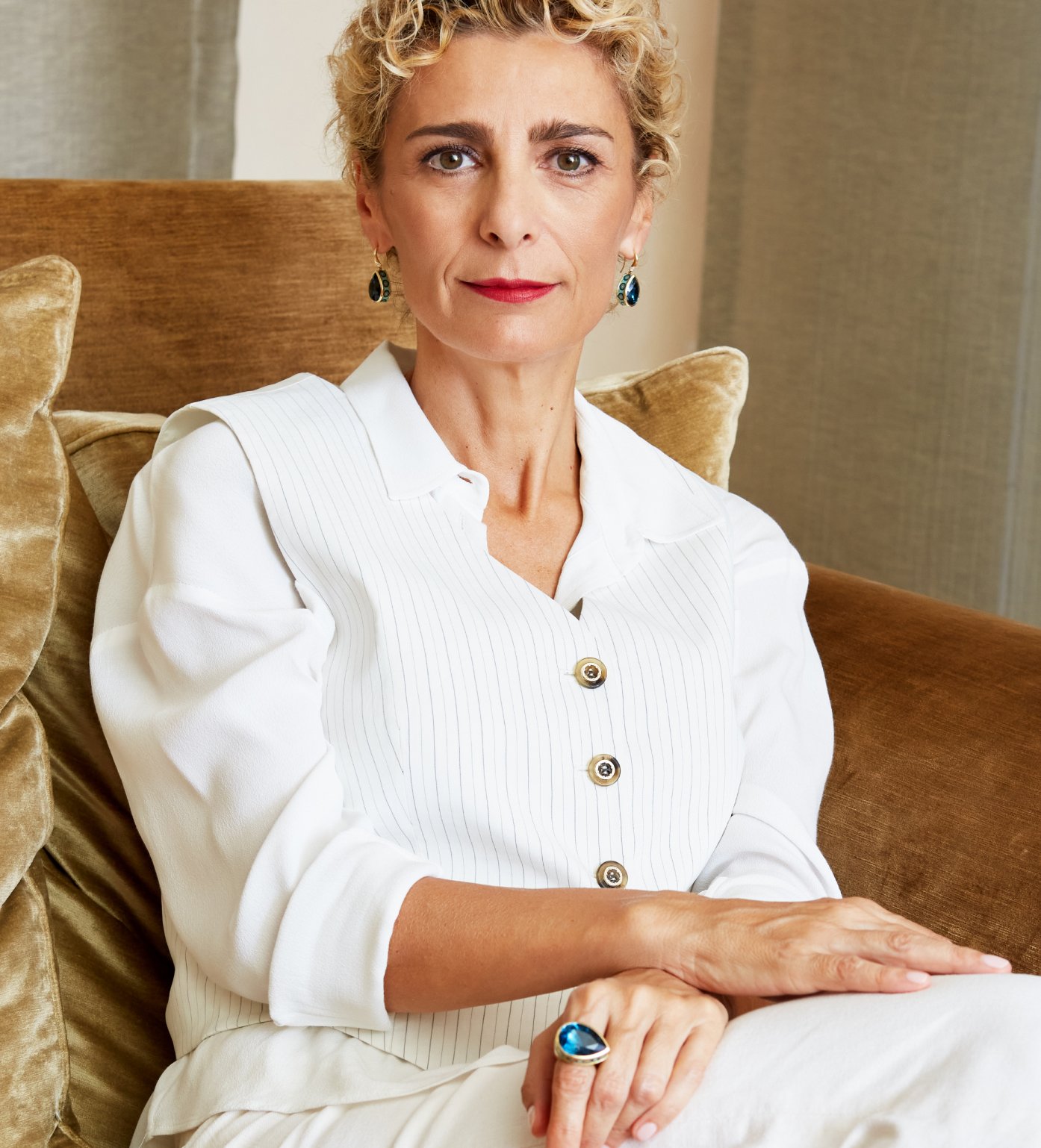 In the Studio With
Francesca Villa
Francesca Villa is one of those awe-inspiring women who's as wonderfully multifaceted as the pieces she designs. Her creative process is what makes everything she creates feel like an embodiment of her spirit: beautiful, confident, and utterly unique. Her designs are notoriously detailed, favoring color and rich metals. A pure celebration of life.
#AllThatShines
EXPLORE THE WORLD OF CAST