Getaway
The Weekend Flip Pendant
Florence
Details
From the wildly imaginative brain of Francesca Villa, The Florence Flip Pendant flaunts two striking looks in one. With precision-cut stones engineered to flip on a whim, it transforms on rotation. Change has never looked so chic.
Materials
18k Gold
Cast signature alloy made with 100% recycled gold
Matte Gold
Cast signature alloy made with 100% recycled gold and finished by hand
Malachite
The metal of Venus, also known for its role in the original smoky eye makeup
Black Onyx
A talisman reaching as far back as Cleopatra, worn for its protective qualities
Pave Diamonds
Canadian diamonds sourced from suppliers with the highest ethical standards
Care & storage
To keep your Cast jewelry looking its best for years to come, please follow our Product Care instructions for the metals, gemstones, and materials used in your piece.
The Weekend Flip Pendant
The Details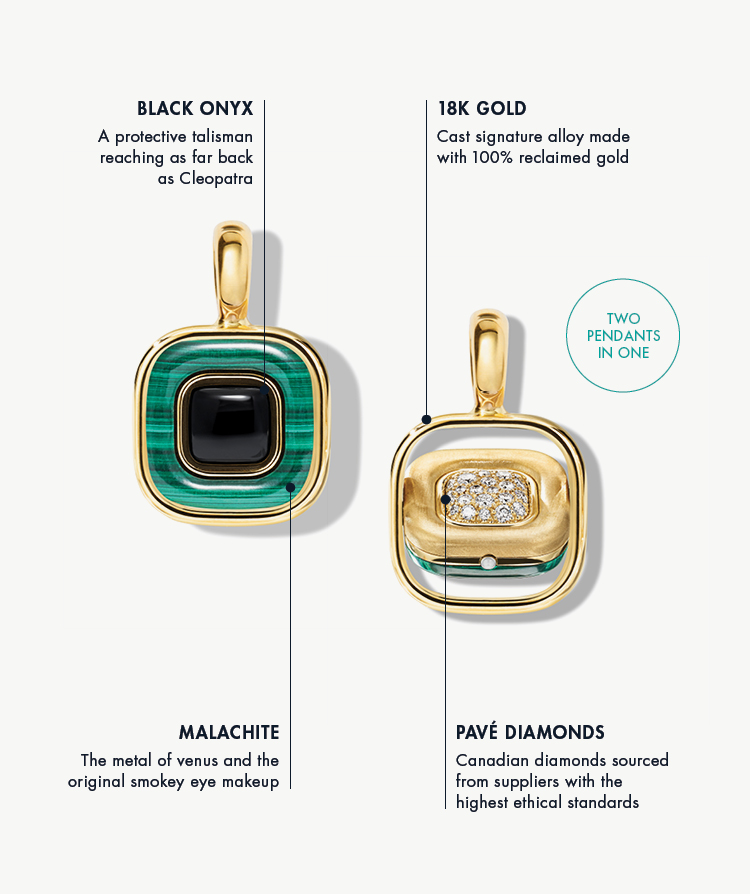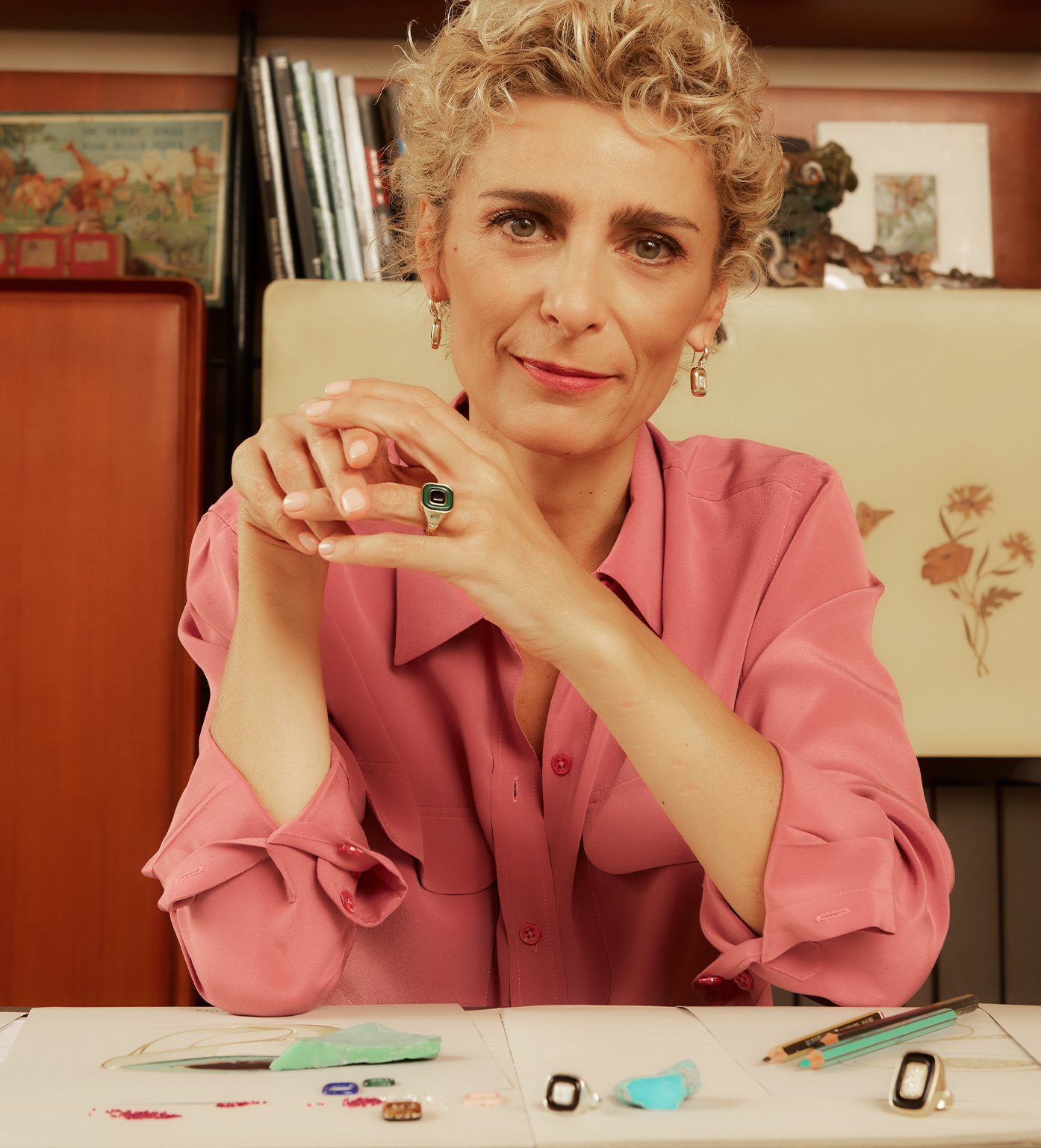 In the Studio With
Francesca Villa
It probably comes as no surprise that one of Italy's most renowned jewelers finds inspiration in simply living a beautiful life. Francesca Villa one of those awe-inspiring women who's as passionate about her craft as she is talented. Her style is defined by a desire for experimentation and innovation, making her the perfect designer to bring to life a ring that is a true triumph of jewelry-making.
#AllThatShines
EXPLORE THE WORLD OF CAST