Circuit
The Circuit Chandeliers
14K Gold Statement Earrings With Diamond Detail (.18 CTW)
Details
High volt style meets high tech artistry in the Circuit Chandeliers by Windy Chien. These shimmering statements feature pavé diamonds in radiating rows of 14k gold. Currents of delicate chain detail flow with your energy for an electric effect. Meet your new favorite power pieces.
Materials
14K Gold
Cast signature alloy made with 100% reclaimed gold
Diamond
Canadian diamond sourced from suppliers with the highest ethical standards
Care & storage
To keep your Cast jewelry looking its best for years to come, please follow our Product Care instructions for the metals, gemstones, and materials used in your piece.
The Circuit Chandeliers
The Details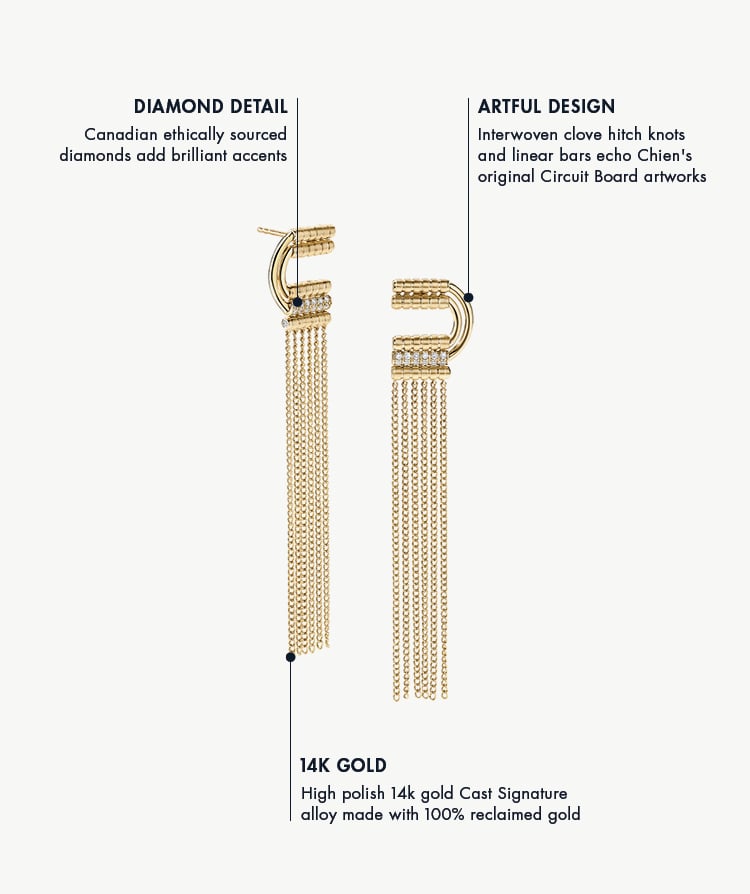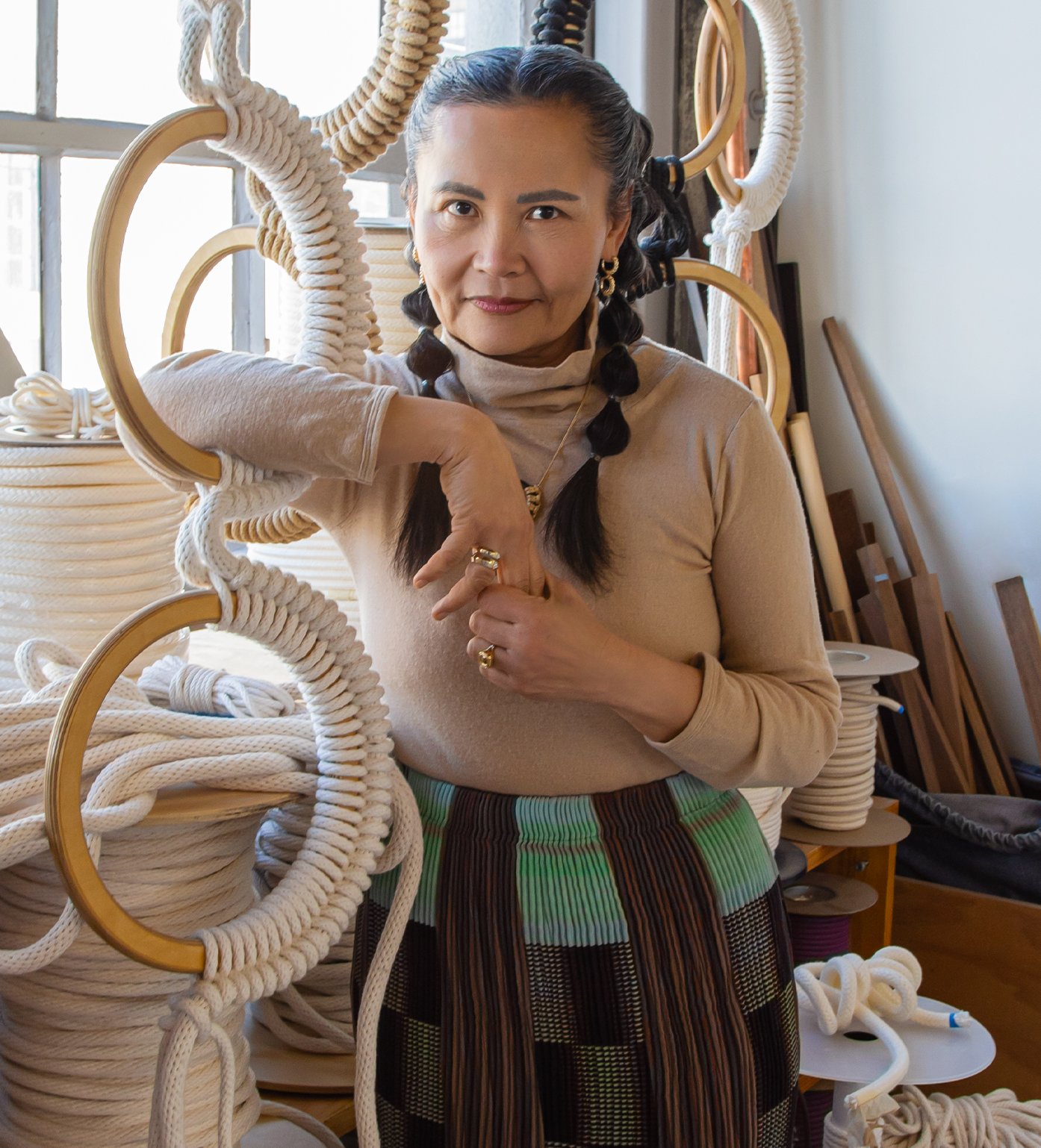 In the Studio With
Windy Chien
For the first time ever, the queen of knots swaps her rope for silver and gold—weaving together a chic, effortless collection reflecting her singular artistry. Knots are Windy Chien's love language. She became fluent in 2016 when learning to make a new knot every day for 366 days [it was a leap year], documenting the journey along the way. The Year of Knots went viral and ever since, the San Francisco artist has been celebrated and sought after for her mesmerizing, hand-tied knot sculptures and large-scale installations. Now available in wearable works of art—an exclusive collaboration with Cast.
#AllThatShines
EXPLORE THE WORLD OF CAST