The Bombshell Stitch
The Stitched Stunner Pendant
Sterling Silver Pendant Necklace With Diamond Detail (0.02 Ctw)
Details
Something happens when the light hits The Stitched Stunner Pendant by Kristy Ford. It plays with the surface, dancing across its textural weave. The effect is more than eye-catching. It almost feels like magic.
Materials
Sterling Silver
Cast signature alloy made with 100% recycled silver and presented in its warm, natural state

Diamond
Canadian diamond sourced from suppliers with the highest ethical standards. 02 ctw

Care & storage
To keep your Cast jewelry looking its best for years to come, please follow our Product Care instructions for the metals, gemstones, and materials used in your piece.
The Stitched Stunner Pendant
The Details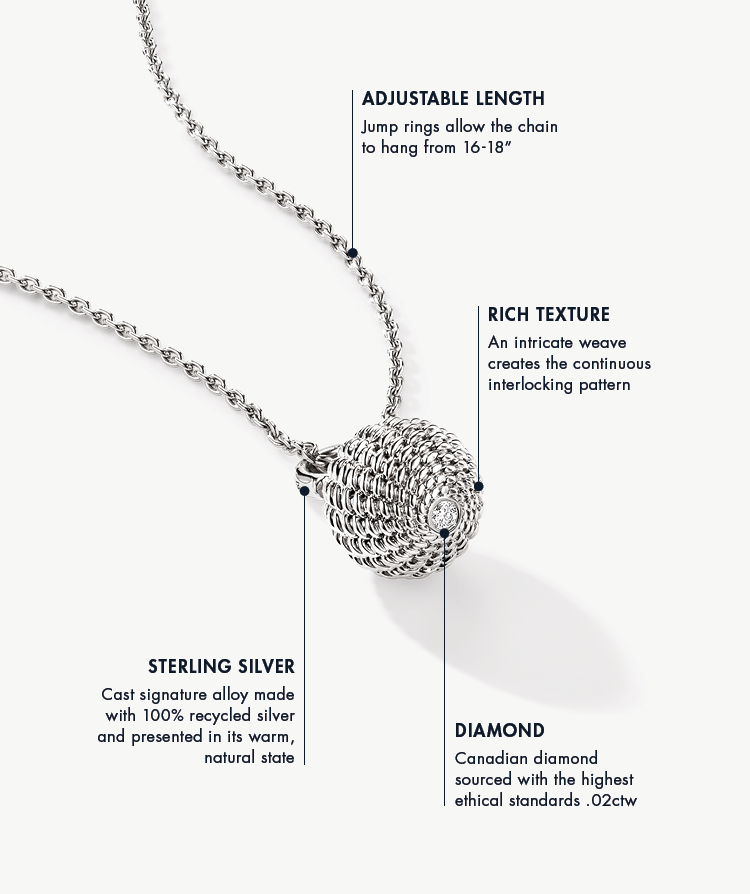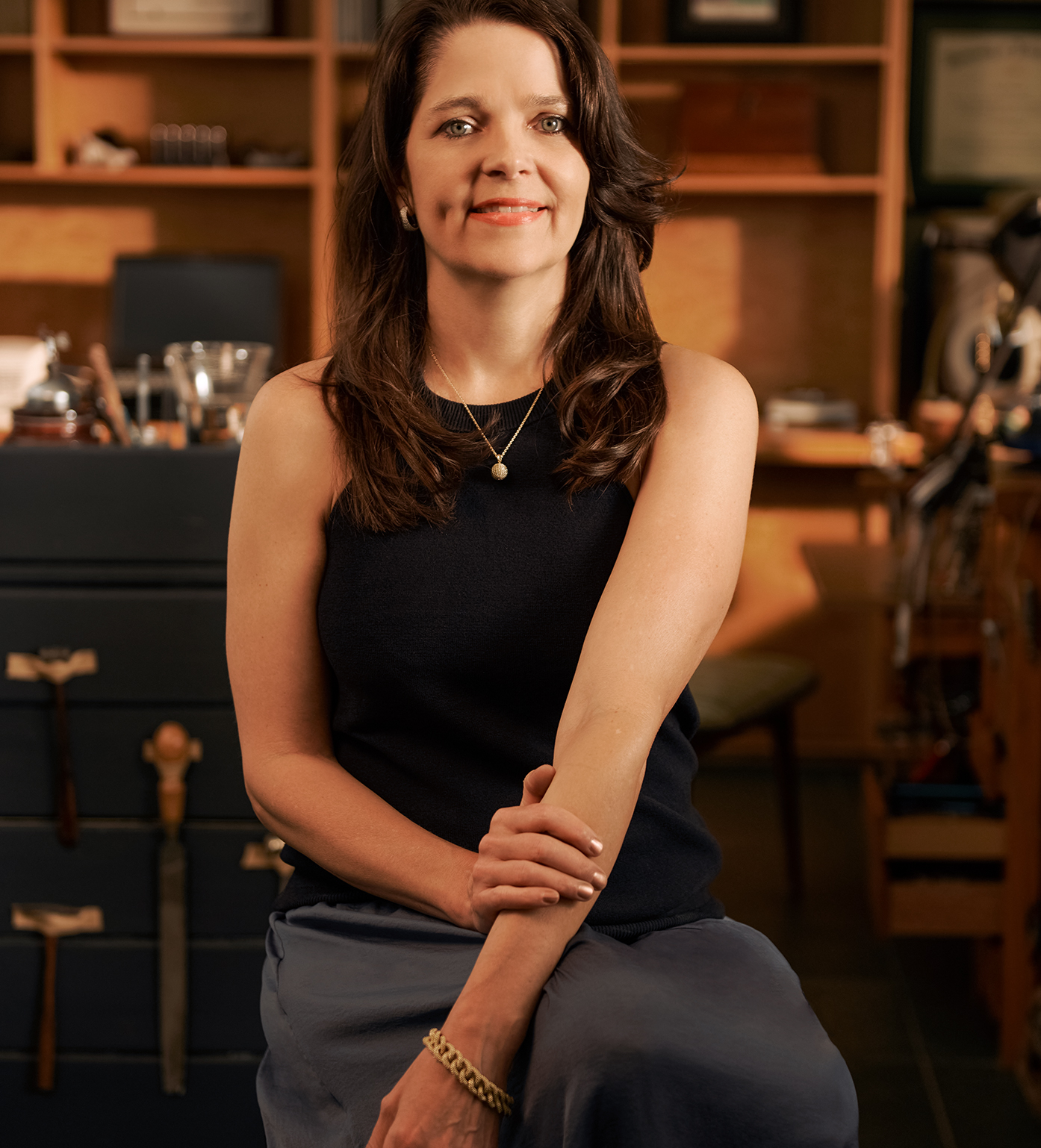 In the Studio With
Kristy Ford
For third-generation jewelry designer and goldsmith Kristy Ford, a simple form makes the biggest statement. Her inspiration comes from patterns and texture in mid-century architecture, often photographed on trips to Palm Springs and other design destinations. She has an incredible knack for translating architectural elements into intricate details, like this collection's textural weave.
#AllThatShines
EXPLORE THE WORLD OF CAST