Details
A wearable work of art. Meet The Artist Knot Pendant by Windy Chien. This hand-woven wonder is expertly knotted in lustrous 14K gold mesh around a rich charcoal jade ring. Each knot comes together with elegant detail to create a sculptural silhouette like no other. A statement in the making.
Contact the Cast concierge for preorder questions. 
The length of this necklace is adjustable from 17-22" and the pendant is 46mm in diameter.

Materials
14K Gold
Italian fine 14K gold mesh made with 100% reclaimed gold, knotted by hand
Charcoal Jade
Natural, untreated jadeite hand-carved and hand-polished
Care & storage
To keep your Cast jewelry looking its best for years to come, please follow our Product Care instructions for the metals, gemstones, and materials used in your piece.
The Artist Knot Pendant
The Details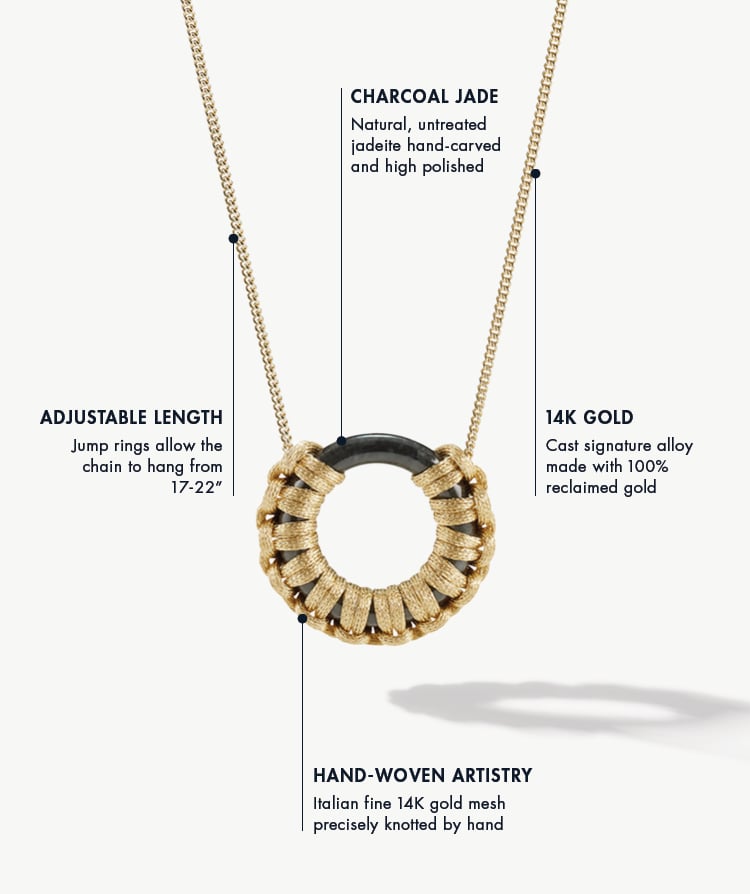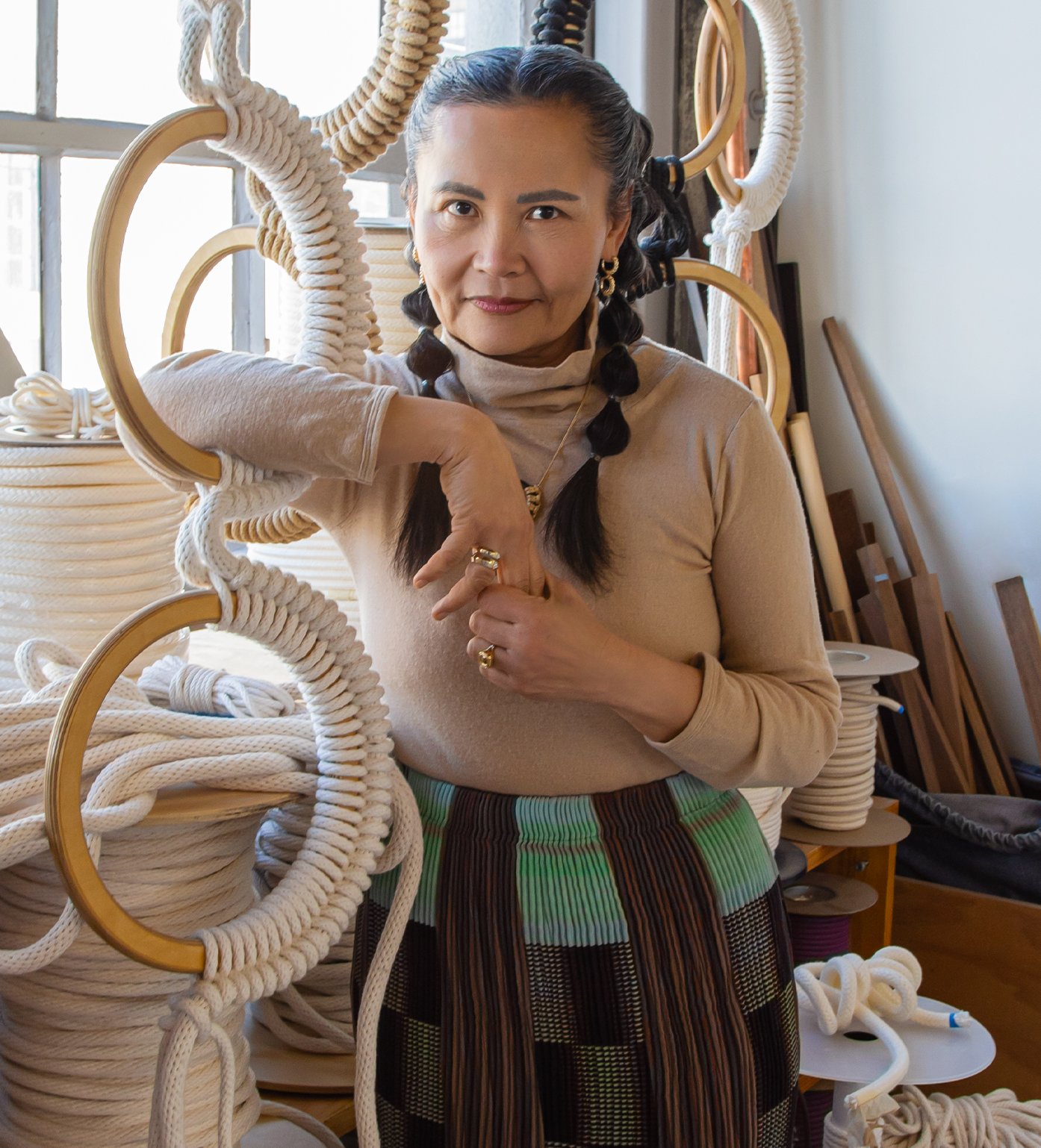 In the Studio With
Windy Chien
For the first time ever, the queen of knots swaps her rope for silver and gold—weaving together a chic, effortless collection reflecting her singular artistry. Knots are Windy Chien's love language. She became fluent in 2016 when learning to make a new knot every day for 366 days [it was a leap year], documenting the journey along the way. The Year of Knots went viral and ever since, the San Francisco artist has been celebrated and sought after for her mesmerizing, hand-tied knot sculptures and large-scale installations. Now available in wearable works of art—an exclusive collaboration with Cast.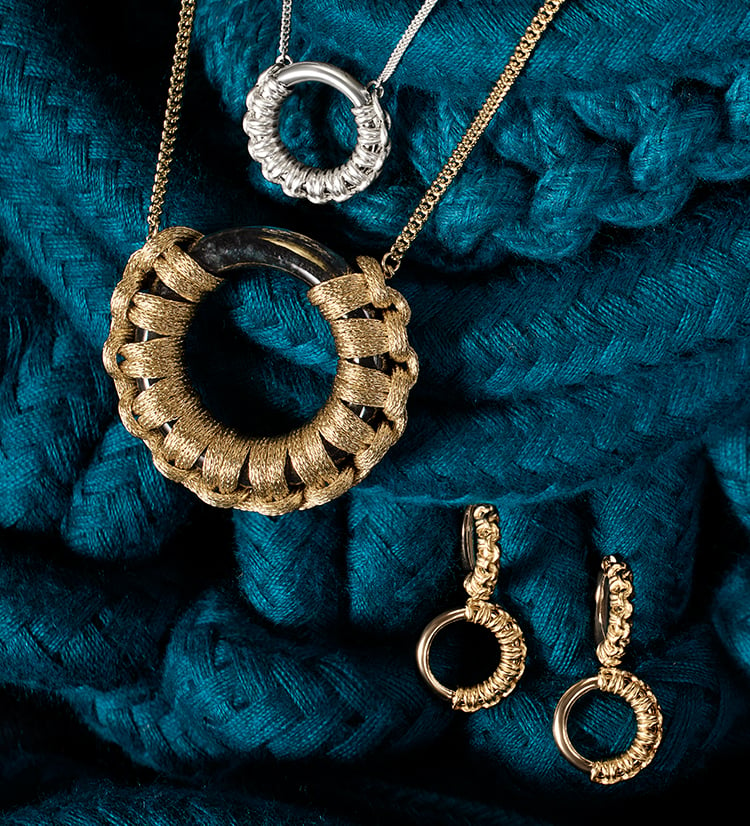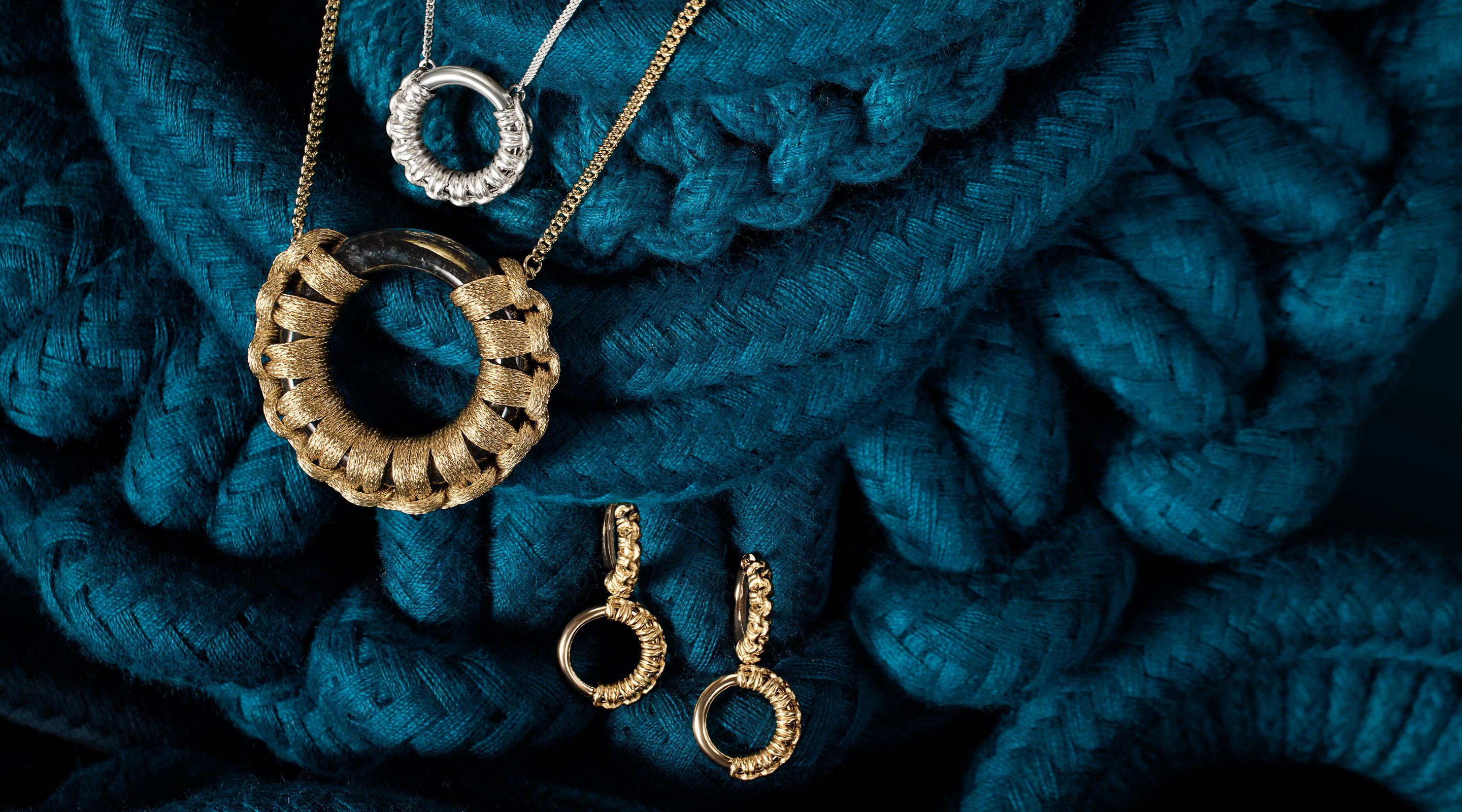 WEARABLE WORKS OF ART
Knot Life
Weaving an iconic emblem of chic and effortless cool (much like herself), knot queen Windy Chien brings her hand-crafted artistry to fine jewelry in a collection like no other.
#AllThatShines
EXPLORE THE WORLD OF CAST