Getaway
The Getaway Signet
Sunrise
Sterling Silver & 14K Gold/Rose Gold Double Sided Flip Ring with Pink Sapphires/Rubies, Blue Sapphires & Diamond Detail (.04 CTW)
Details
Sized for everyday drama, The Getaway Signet by Francesca Villa is two exquisite rings in one. Engineered to flip on a whim, it transforms on rotation, with both sides designed to make a statement — even at its smaller scale.
Materials
Sterling Silver
Cast signature alloy made with 100% reclaimed silver and presented in its warm, natural state
14K Rose Gold
Cast signature alloy made with 100% reclaimed gold
14K Gold
Cast signature alloy made with 100% reclaimed gold
Pink Rubies
A vibrant pink stone of protection and balance

Pink Sapphires
A striking hot pink stone of passion and strength
Blue Sapphires
A brilliant blue stone of luck, loyalty, and happiness
Care & storage
To keep your Cast jewelry looking its best for years to come, please follow our Product Care instructions for the metals, gemstones, and materials used in your piece.
The Getaway Signet
The Details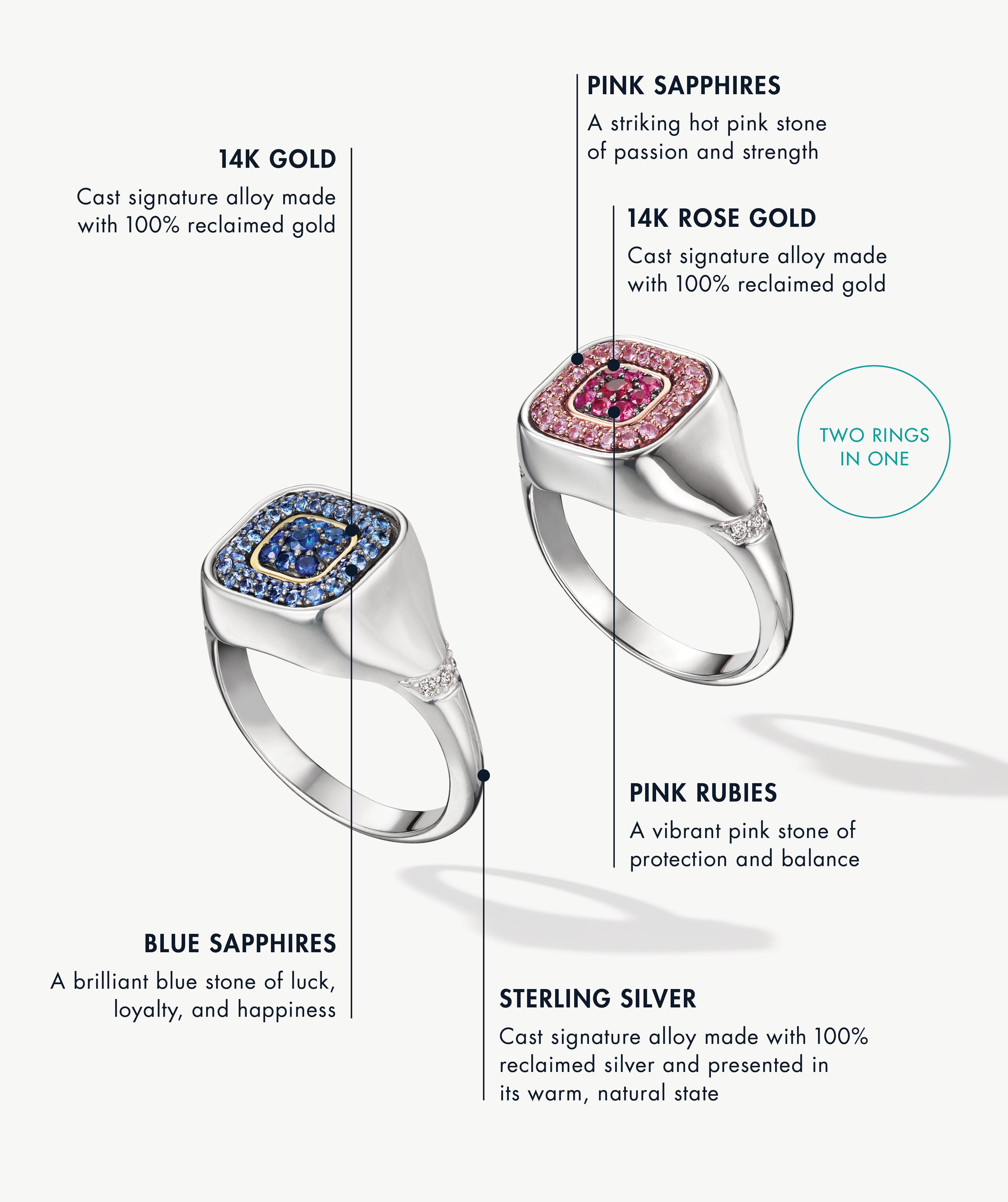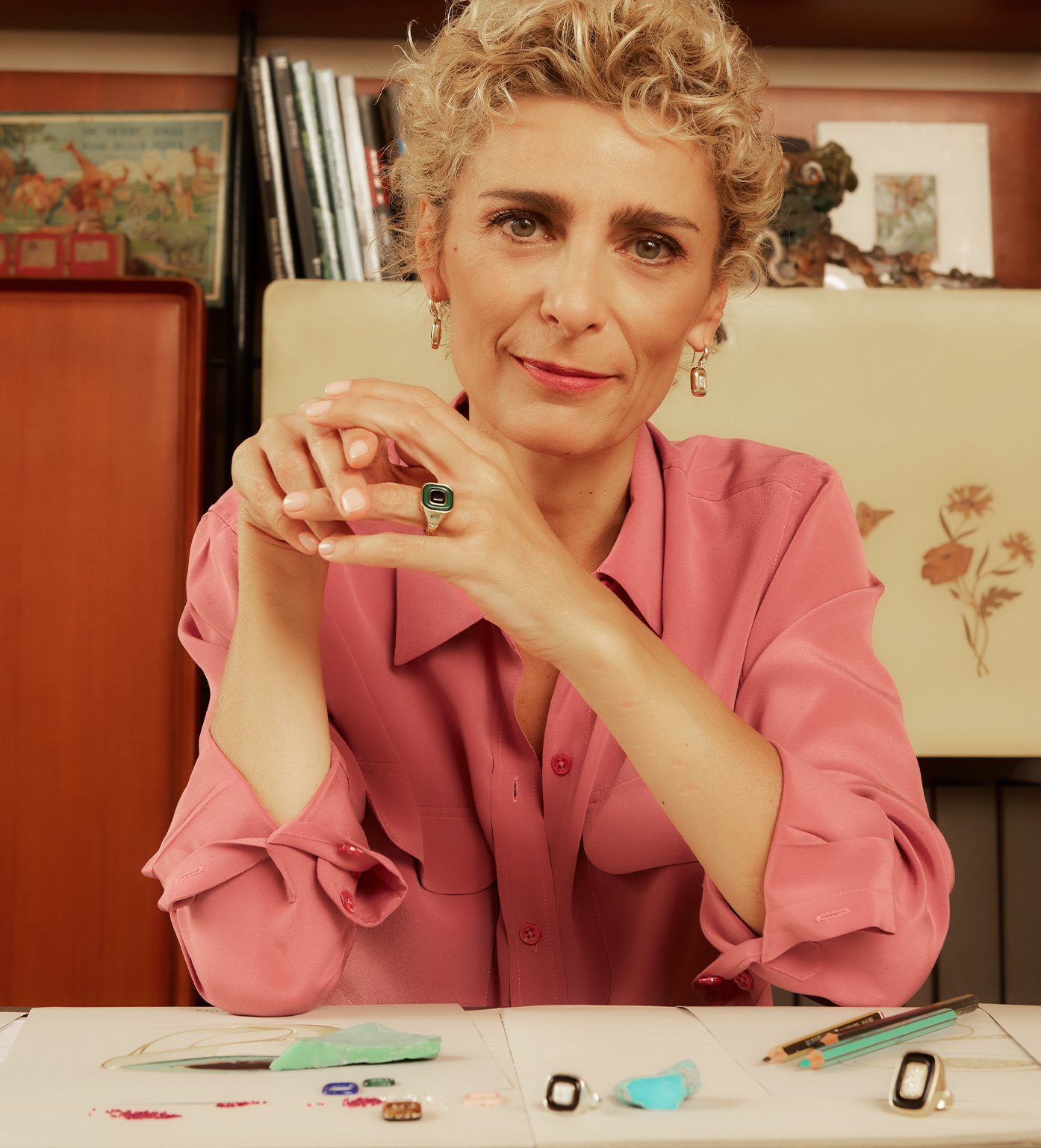 In the Studio With
Francesca Villa
It probably comes as no surprise that one of Italy's most renowned jewelers finds inspiration in simply living a beautiful life. Francesca Villa one of those awe-inspiring women who's as passionate about her craft as she is talented. Her style is defined by a desire for experimentation and innovation, making her the perfect designer to bring to life a ring that is a true triumph of jewelry-making.
WONDERFULLY UNPREDICTABLE
Getaway
With its precision cut stones, pave diamonds, and an element of surprise, Francesca Villa's Getaway flips the script on statement pieces. Introducing the two-faced master of disguise.
Discover
#AllThatShines
EXPLORE THE WORLD OF CAST