Vintage Drop: Birger Pellas Cocktail Ring
18K Gold Ring with Amethyst & Diamonds, 1963 (0.62 CTW)
Details
Set around a singular radiant gemstone, this cocktail ring keeps the focus on the oversized amethyst. The product of renowned Swedish designer Birger Pellas, the ring marries Pellas' native Scandinavian modernist style with the dynamic artistry of the diamond-bedecked band.
A Swedish silver and goldsmith, Birger Pellas built a business out of his Malmo-based studio. His designs often focused around a singular central stone, ranging from citrine to amethyst to smokey quartz. His studio also became known for his subtle minimalism and simplicity of design, which can be found in his graduation rings, which are still produced to this day. While Pellas was known for his iconic designs, his own personal style was just as memorable. From 1988 to 1993, he was the Guinness Book record holder for the world's longest mustache, at over nine feet long.
Care & storage
To keep your Cast jewelry looking its best for years to come, please follow our Product Care instructions for the metals, gemstones, and materials used in your piece.
Vintage Drop: Birger Pellas Cocktail Ring
The Details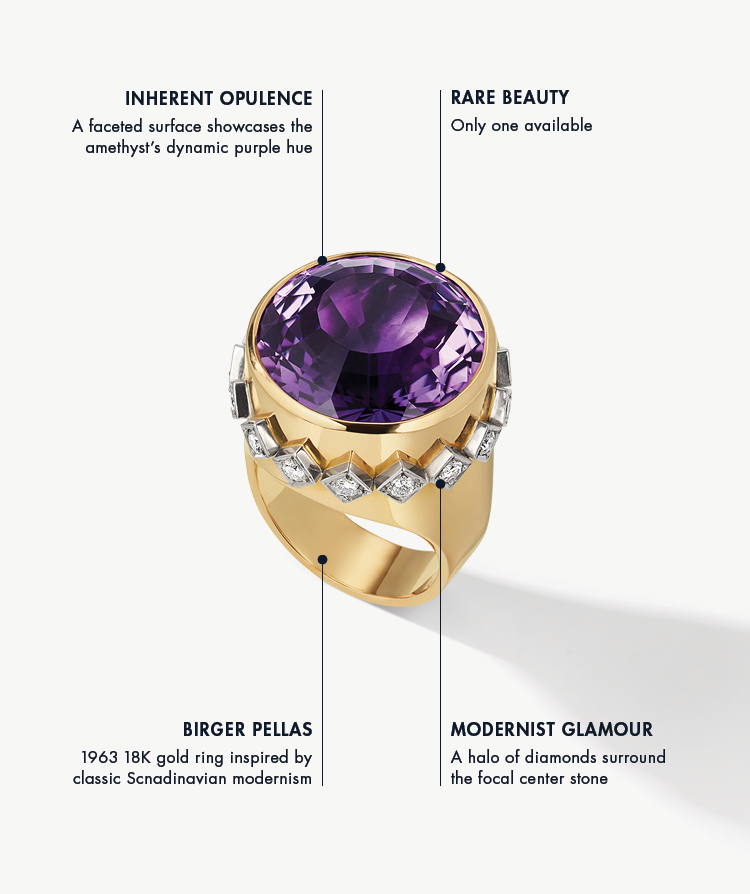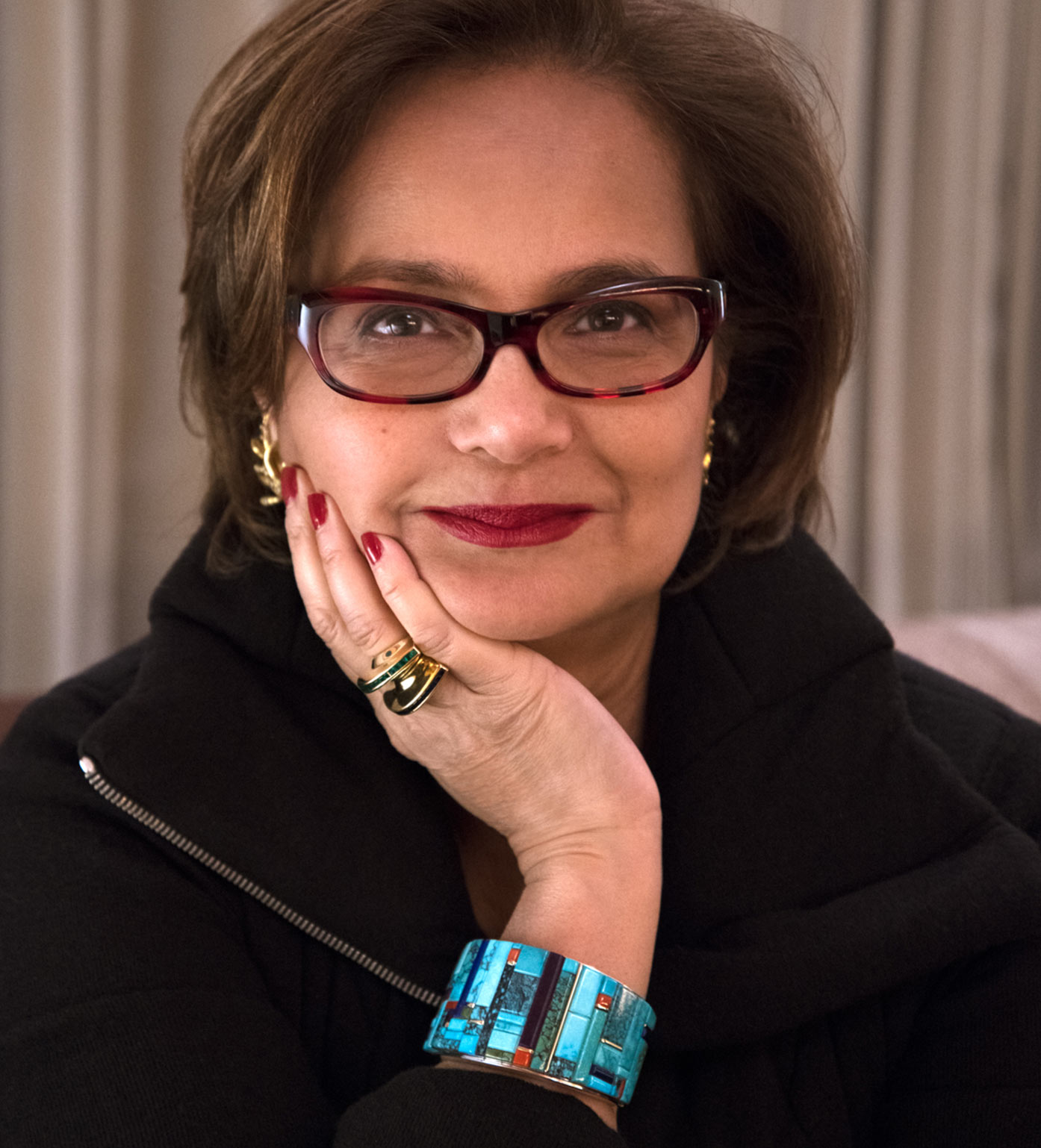 In the Studio With
Mahnaz Ispahani Bartos
Born in Pakistan, of Iranian and Indian descent, where jewelry is an essential part of everyday life and key life rituals, jewelry legend Mahnaz Ispahani Bartos spent her teenage years in Europe before coming to the United States. This multi-cultural background informs her exploration and appreciation of jewelry. After an earlier career in foreign affairs and philanthropy that took her all over the world (building a collection of small sculptural objects along the way), Bartos began studying and sourcing jewelry, ranging from antique Indian to Italian modernist designs. Today, as the founder of Mahnaz Collection in New York City, Bartos curates a compelling collection of modern vintage goldsmith and artist made jewelry focused on post 1960 eras of design. Her celebrated and steady eye, along with her unrivaled scholarly expertise, make her the ideal curator of our vintage pieces.
#AllThatShines
EXPLORE THE WORLD OF CAST