Vintage Drop: McTeigue Pin
18K Gold and Diamond Pin, 1960's (0.80 CTW)
Details
Dating back to the Etruscans, safety pins have long been both technical and iconic. Used by the Romans to secure their togas in place—the historical progenitor of the safety pin—the shape has taken on new meanings and use over the ages. Here, the famed McTeigue brothers chose diamonds to update the 18k gold on this fantastically dynamic and historic piece. 
A motif that's been explored by luxury houses ranging from Cartier to Van Cleef, the McTeigue's design draws on the American heritage and European techniques of this enduring generational brand. Known for being specialists in the diamond trade, they covered the head of the pin in pavé-set white diamonds for a piece that can be worn as a broach, as a fastener, or as a simply decorative design. 
Care & storage
To keep your Cast jewelry looking its best for years to come, please follow our Product Care instructions for the metals, gemstones, and materials used in your piece.
Vintage Drop: McTeigue Pin
The Details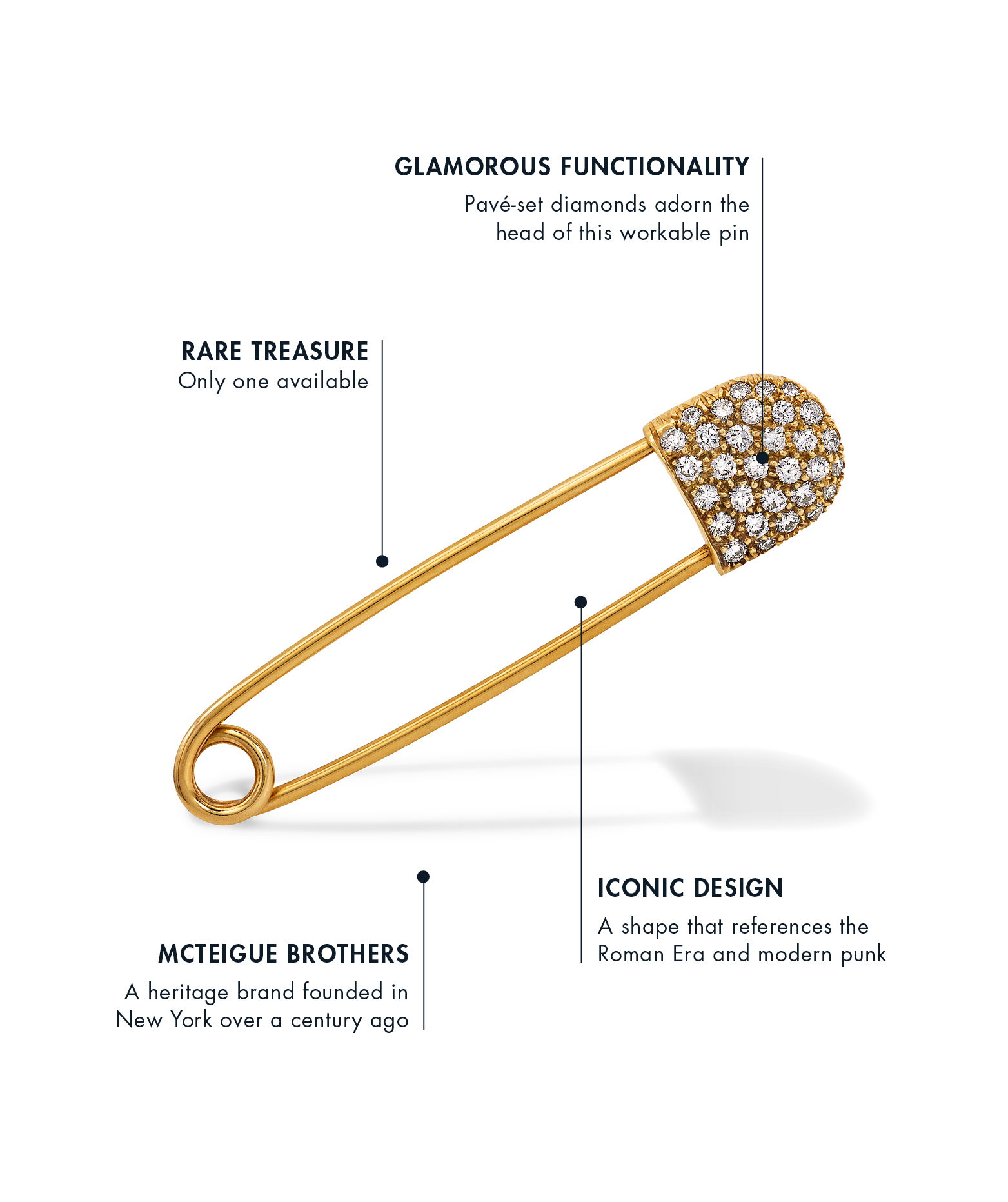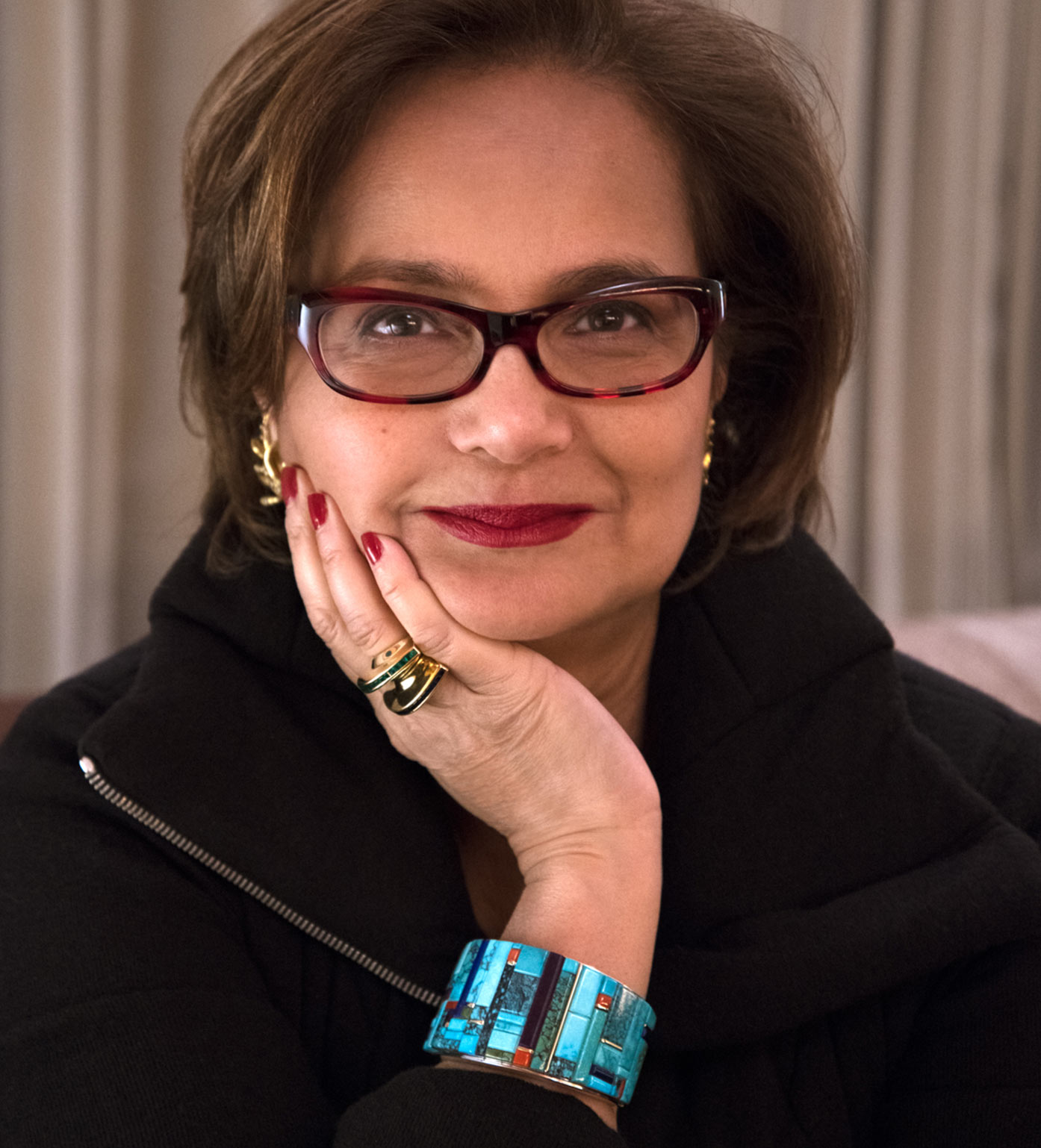 In the Studio With
Mahnaz Ispahani Bartos
Born in Pakistan, of Iranian and Indian descent, where jewelry is an essential part of everyday life and key life rituals, jewelry legend Mahnaz Ispahani Bartos spent her teenage years in Europe before coming to the United States. This multi-cultural background informs her exploration and appreciation of jewelry. After an earlier career in foreign affairs and philanthropy that took her all over the world (building a collection of small sculptural objects along the way), Bartos began studying and sourcing jewelry, ranging from antique Indian to Italian modernist designs. Today, as the founder of Mahnaz Collection in New York City, Bartos curates a compelling collection of modern vintage goldsmith and artist made jewelry focused on post 1960 eras of design. Her celebrated and steady eye, along with her unrivaled scholarly expertise, make her the ideal curator of our vintage pieces.
NEVER SETTLE
The Cast Icon
Our signature Icon Collection by Alice Cicolini is defined by its knife's edge and delicate detail. It's a defiant classic with soft curves and sharp edges. Designed to shine at every angle.
#AllThatShines
EXPLORE THE WORLD OF CAST