Vintage Drop: Elsa Peretti Pendant
18K Gold & Tiger Eye Pendant Necklace, 1978
Details
Hand-selected by our resident curator of Vintage Mahnaz Ispahani Bartos, Elsa Peretti was in a class all her own. Described by Vogue as "arguably the most successful woman ever to work in the jewelry field," Peretti was one of only a handful of designers that were allowed to sign their own designs for Tiffany & Co.
Here, Bartos shares why she's always loved and collected Peretti's pieces, and what makes this one-of-a-kind pendant so special.
"I am a huge Peretti fan. How can one not be? Elsa Peretti joined Tiffany & Co. in 1974, and took Tiffany itself and the jewelry world by storm. For decades, she was Tiffany's most popular designer. One of her earliest jewelry designs, made just for her friends, was a two-inch silver bud vase worn around the neck on a leather thong, not too far design-wise from the pendant you see here in all its refined informality. 
Peretti was inspired by the natural world, so you often see organic and free-form shapes in her work, and she wanted her jewelry to be accessible to working women. She turned silver into high fashion status jewelry, and did the same for hardstones like the vibrant tiger iron, a mix of jasper, hematite, and tiger eye that you see in the pendant here."
-Mahnaz Ispahani Bartos

Care & storage
To keep your Cast jewelry looking its best for years to come, please follow our Product Care instructions for the metals, gemstones, and materials used in your piece.
Vintage Drop: Elsa Peretti Pendant
The Details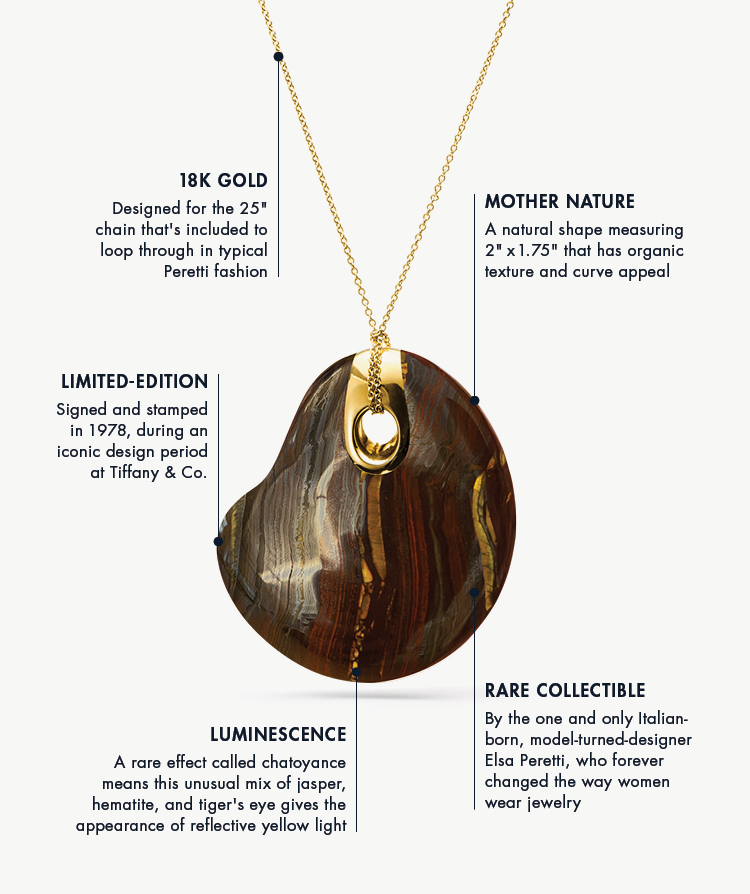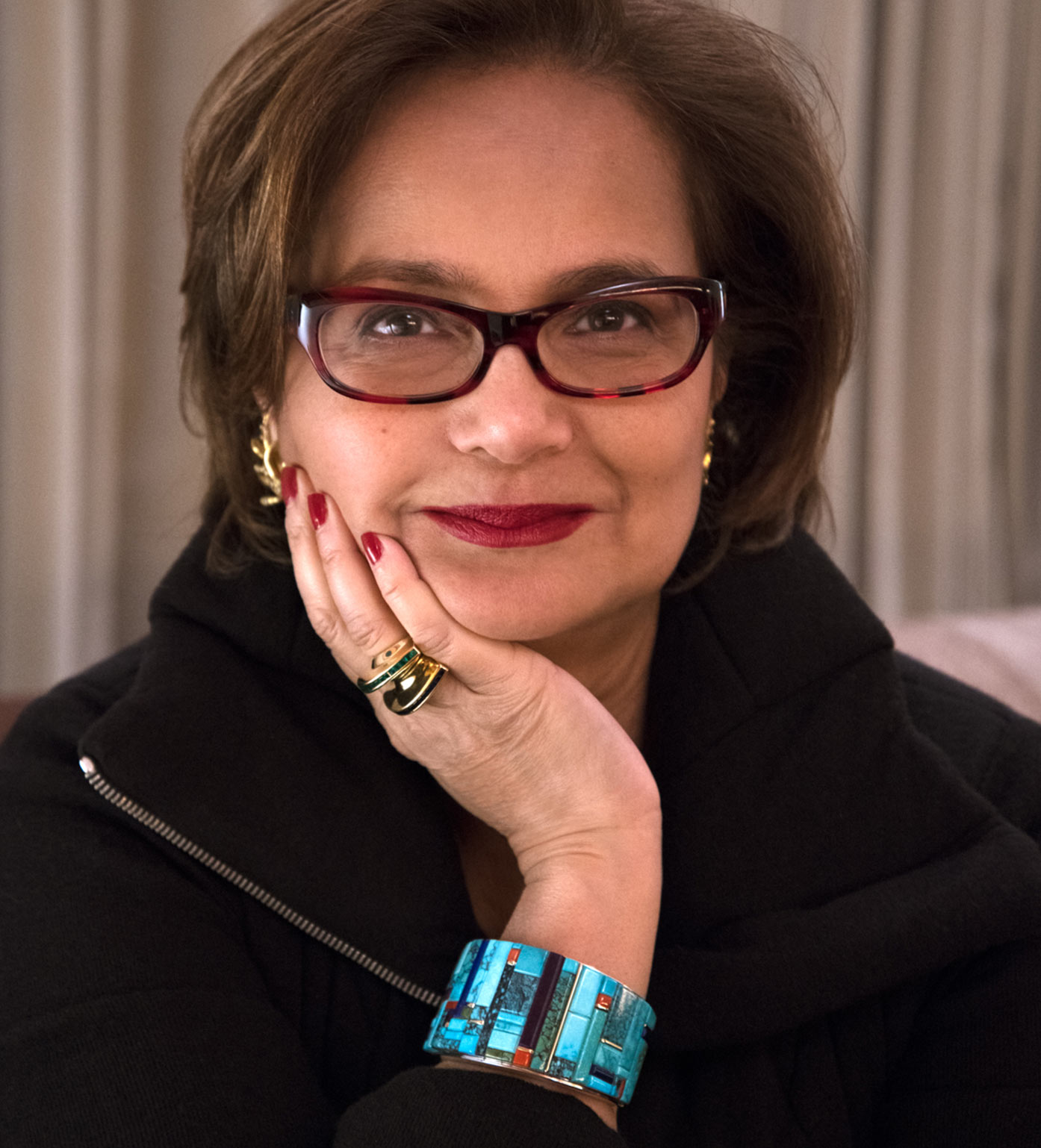 In the Studio With
Mahnaz Ispahani Bartos
Born in Pakistan, of Iranian and Indian descent, where jewelry is an essential part of everyday life and key life rituals, jewelry legend Mahnaz Ispahani Bartos spent her teenage years in Europe before coming to the United States. This multi-cultural background informs her exploration and appreciation of jewelry. After an earlier career in foreign affairs and philanthropy that took her all over the world (building a collection of small sculptural objects along the way), Bartos began studying and sourcing jewelry, ranging from antique Indian to Italian modernist designs. Today, as the founder of Mahnaz Collection in New York City, Bartos curates a compelling collection of modern vintage goldsmith and artist made jewelry focused on post 1960 eras of design. Her celebrated and steady eye, along with her unrivaled scholarly expertise, make her the ideal curator of our vintage pieces.
#AllThatShines
EXPLORE THE WORLD OF CAST