Vintage Drop: Angela Cummings Earrings
18K Gold and Diamond Clip Earrings, 1982 (2.2 CTW)
Details
As one of Tiffany's most well-regarded designers, Angela Cummings is among just a number of artists allowed to sign their names to their designs for the iconic brand. After studying Art History and earning a degree as a gemologist, goldsmith, and designer in Germany, Cummings returned to the states and was hired as an in-house designer by Tiffany & Co. in 1974. Her extensive education and varied interests informed her different processes—among them her famous inlay designs—and the semi-precious stones she used in her craft. 
These 18k gold circular disc earrings, rimmed in radiant white diamonds, combine simple geometric forms with the kind of purity Cumming's designs always channeled. With an everlasting appeal that transcends generations, these intriguing earrings from 1982 are an example of the subtle elements of modernity that Cummings so thoughtfully brought to the Tiffany archives.
Care & storage
To keep your Cast jewelry looking its best for years to come, please follow our Product Care instructions for the metals, gemstones, and materials used in your piece.
Vintage Drop: Angela Cummings Earrings
The Details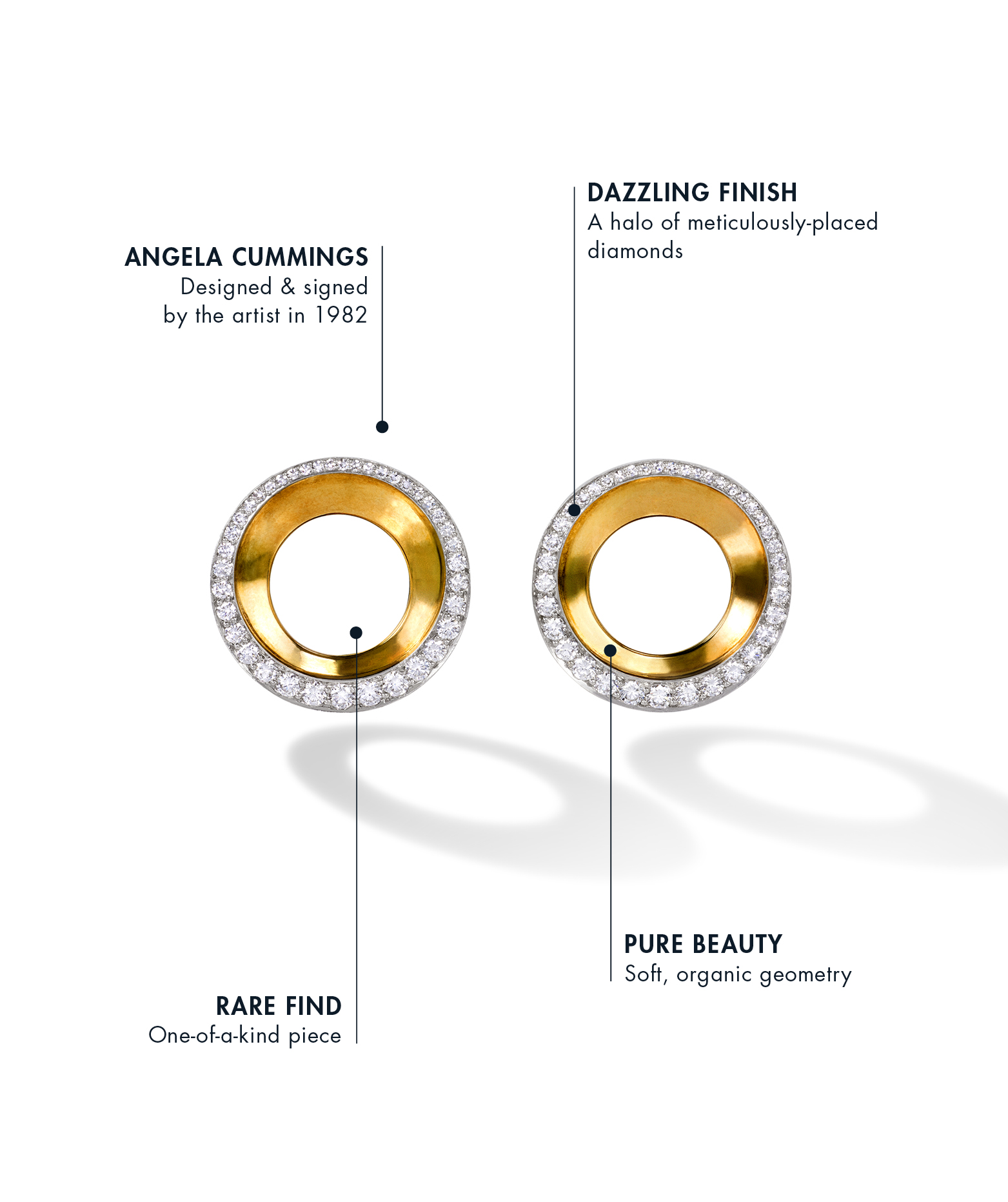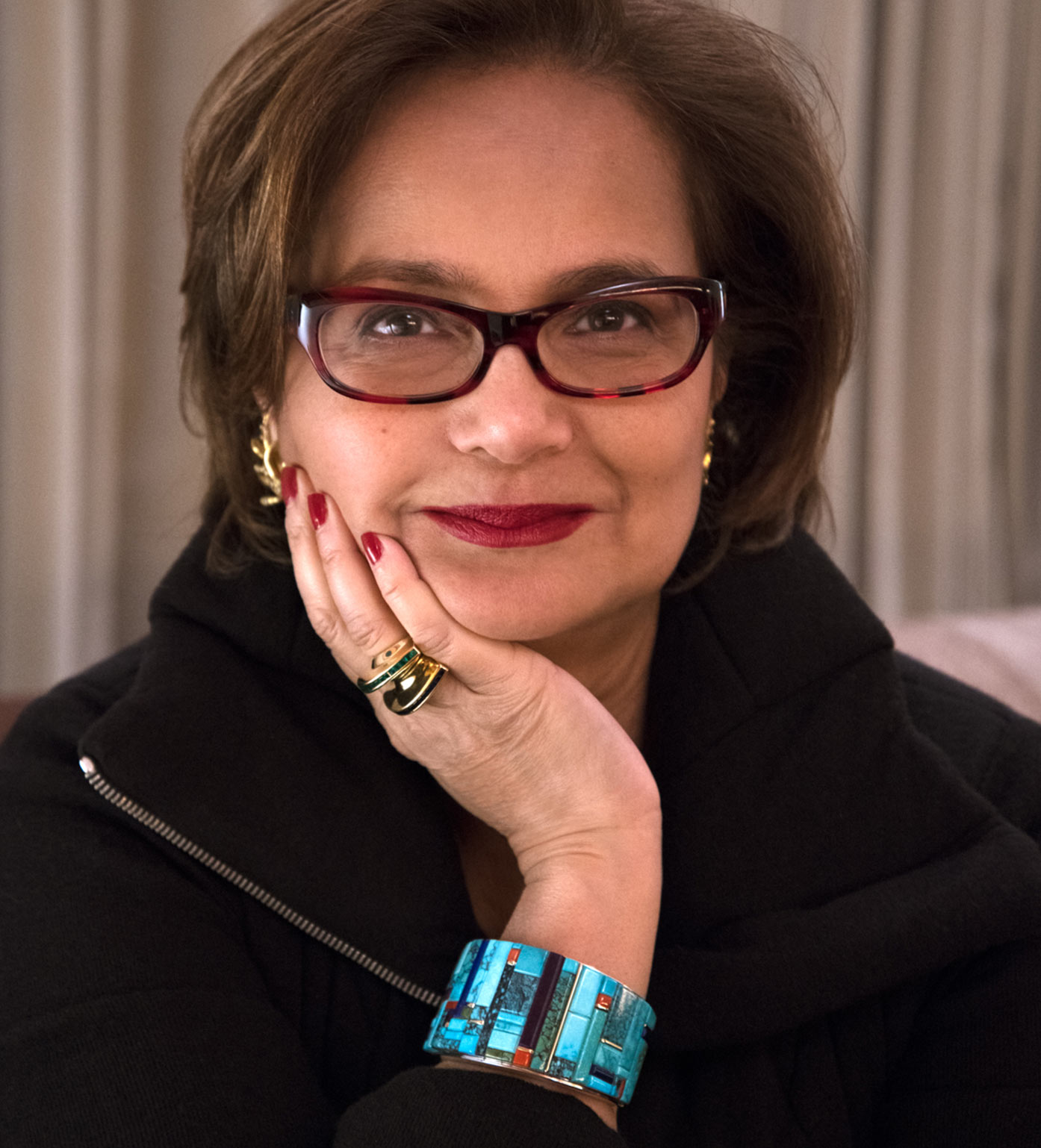 In the Studio With
Mahnaz Ispahani Bartos
Born in Pakistan, of Iranian and Indian descent, where jewelry is an essential part of everyday life and key life rituals, jewelry legend Mahnaz Ispahani Bartos spent her teenage years in Europe before coming to the United States. This multi-cultural background informs her exploration and appreciation of jewelry. After an earlier career in foreign affairs and philanthropy that took her all over the world (building a collection of small sculptural objects along the way), Bartos began studying and sourcing jewelry, ranging from antique Indian to Italian modernist designs. Today, as the founder of Mahnaz Collection in New York City, Bartos curates a compelling collection of modern vintage goldsmith and artist made jewelry focused on post 1960 eras of design. Her celebrated and steady eye, along with her unrivaled scholarly expertise, make her the ideal curator of our vintage pieces.
NEVER SETTLE
The Cast Icon
Our signature Icon Collection by Alice Cicolini is defined by its knife's edge and delicate detail. It's a defiant classic with soft curves and sharp edges. Designed to shine at every angle.
#AllThatShines
EXPLORE THE WORLD OF CAST