Color High
The Vivid Dome Earrings
White Dove
Sterling Silver & 9K Gold Earrings with Ceramic
Details
A Fresh take on a timeless silhouette. The vintage inspired Vivid Dome Earrings feature a bold yet classic dome shape. When paired with the collection's signature high-shine ceramic and a bold flood color, they exude an effortlessly chic, modern edge.
Earring measures 20mm in length.
Materials
Luxe Ceramic
Hand painted and finished to a high-shine
9K Gold
Known for its durability and long-respected and used in Europe. Our signature alloy is made with 100% reclaimed gold
Sterling Silver Foundation
Our signature alloy is made with 100% reclaimed silver
The Vivid Dome Earrings
The Details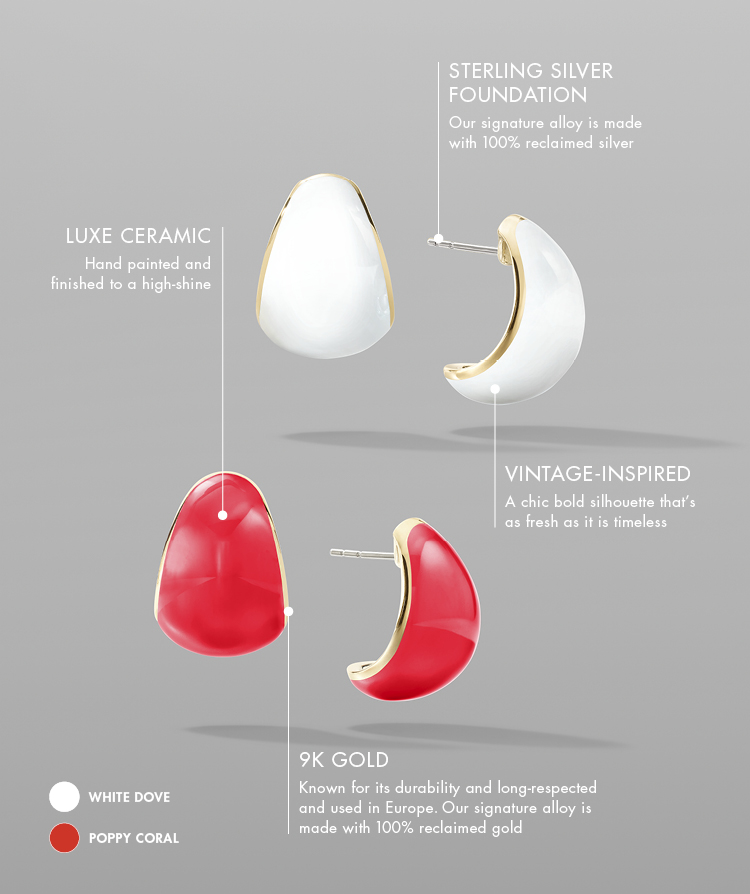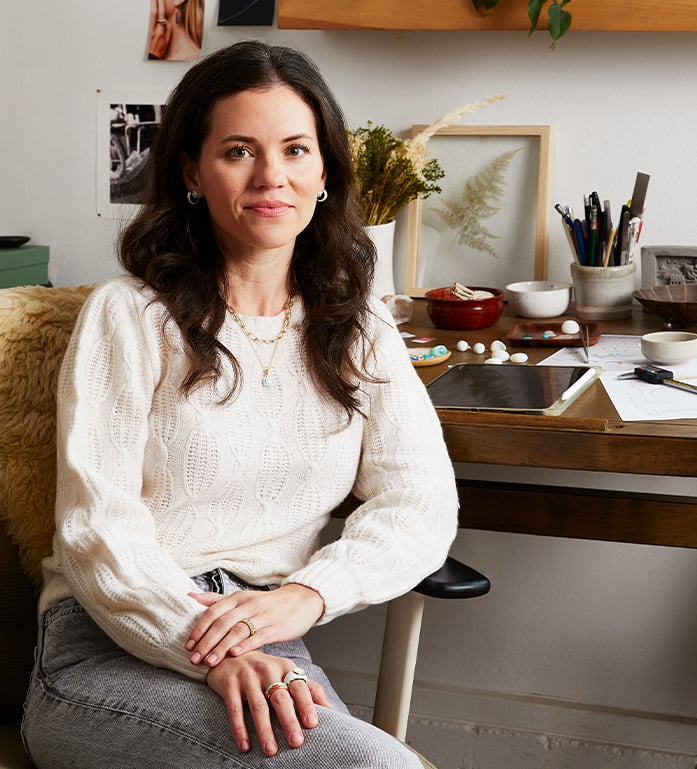 In the Studio With
Stacy Nolan
An LA designer with a passion for detail and commitment to transparency and ethical sourcing, Stacy Nolan's values and unmistakable style shine through in everything she creates. Timeless pieces that are as exciting today as they will be tomorrow, her designs are meant to be worn, loved, and treasured for generations.
#AllThatShines
EXPLORE THE WORLD OF CAST