Mad Mod
The Mod Drop Earrings
Sterling Silver & 14K Gold Stud Earrings With Ceramic, Amethyst & Black Onyx
Details
Tune into the brilliance of designer Alice Cicolini's fantastically bold style, designed as two unique pieces in one. The Mad Mod Drop Earring brings a rich pop of color with its hand-painted ceramic and luminous juicy gemstones. And when the inspiration strikes, it's quickly transformed into a chic set of studs and pendant—we pair it with the Baby Trace Chain.
Earring length is 33mm. Earring width is 15mm at the widest point.
Materials
Sterling Silver with a touch of 14k gold
Cast signature alloy made with 100% recycled silver gold
Hand-Painted Ceramic
Color mixed by hand, precisely painted and finished to a high shine
Sugarloaf Cut Black Onyx
A talisman reaching as far back as Cleopatra, worn for its protective qualities
Custom Cat's Eye Cut: Amethyst
A semi-precious stone with a custom knife-edge detail; said in Greek mythology to have been dyed by the tears of Dionysus, the god of wine and revelry
Care & storage
To keep your Cast jewelry looking its best for years to come, please follow our Product Care instructions for the metals, gemstones, and materials used in your piece.
The Mod Drop Earrings
The Details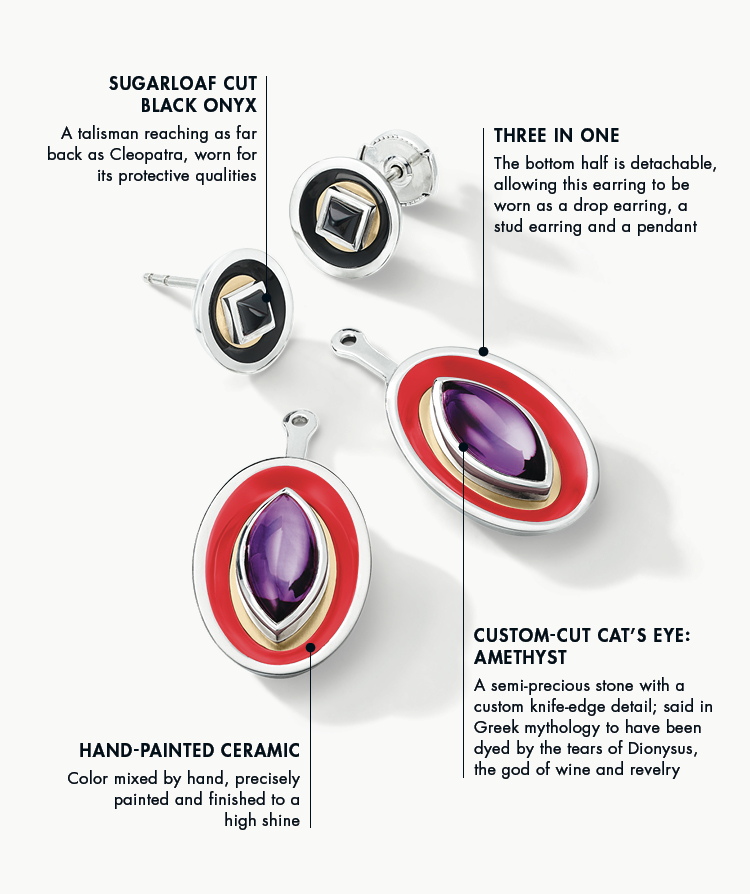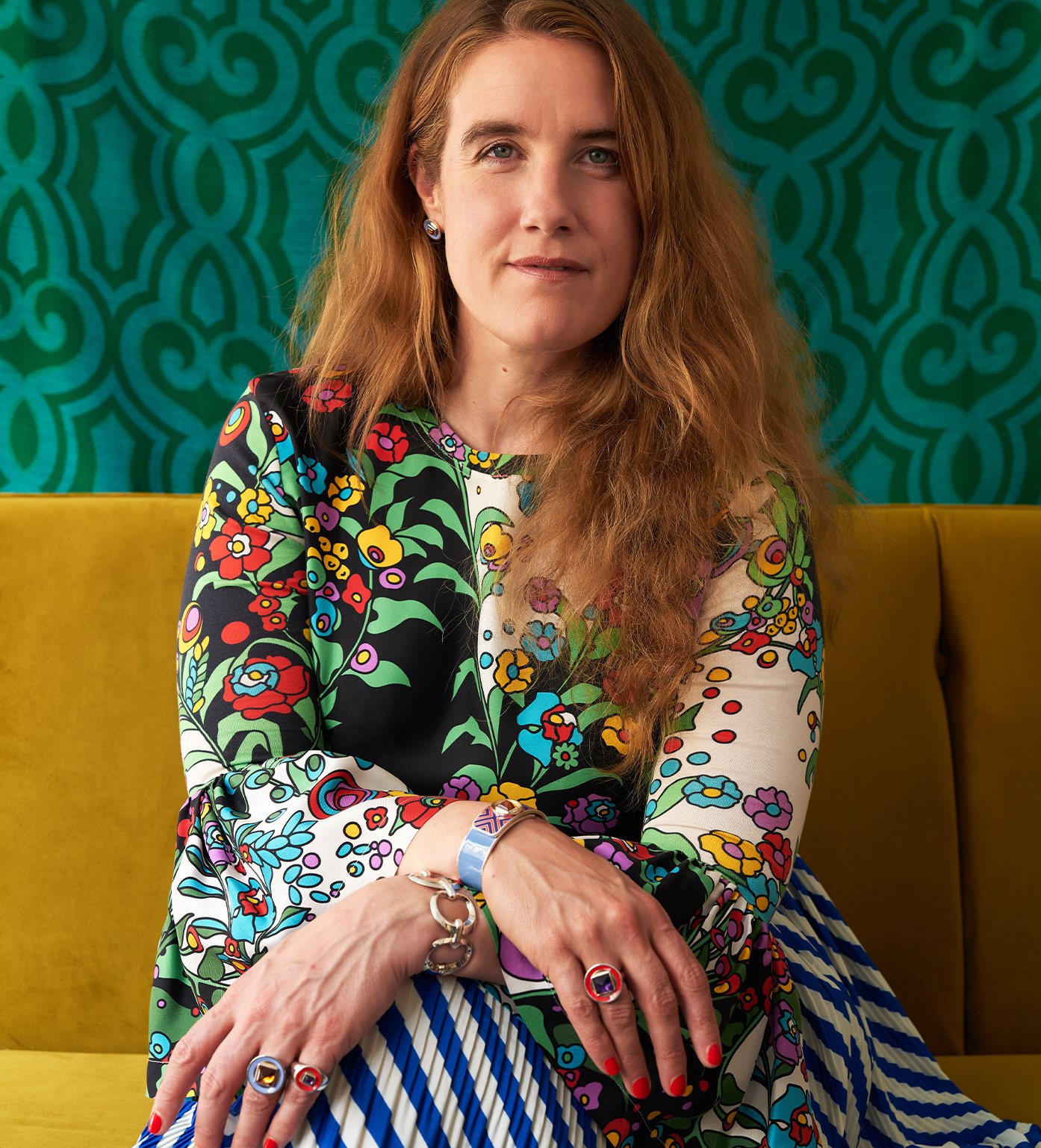 In the Studio With
Alice Cicolini
Designer Alice Cicolini is a connoisseur of craft. Her jewelry is inspired by the sacred architecture and patterns of the Silk Road. She's also worked with one of the last Jaipuri meenakari trained in the enamel traditions of Persia. Alice brings this expressive style to the Mod Collection, combining her brilliant enamel patterns with vibrant gemstones in a way no one else could.
A RECESS FROM REALITY
Mad Mod
There's something beautifully mad about Alice Cicolini's rich patterns, pops of color, and juicy gems. It's pure vibrancy wrapped in sterling silver and a touch of 14K gold.
Discover
#AllThatShines
EXPLORE THE WORLD OF CAST